Reward offered for suspect information after brazen assault of uniformed Detroit police officer
DETROIT (FOX 2) - A $5,000 reward is now being offered for information leading to the arrest of two men behind a brazen assault of a uniformed police officer at a Detroit gas station this weekend.
At one point during a struggle with the suspects, they got ahold of the deputy's gun before he managed to regain control. Both men eventually fled the gas station.
Security footage at the gas station captured high resolution images of both men involved in the attack. Police hope someone who sees the images will give them a call.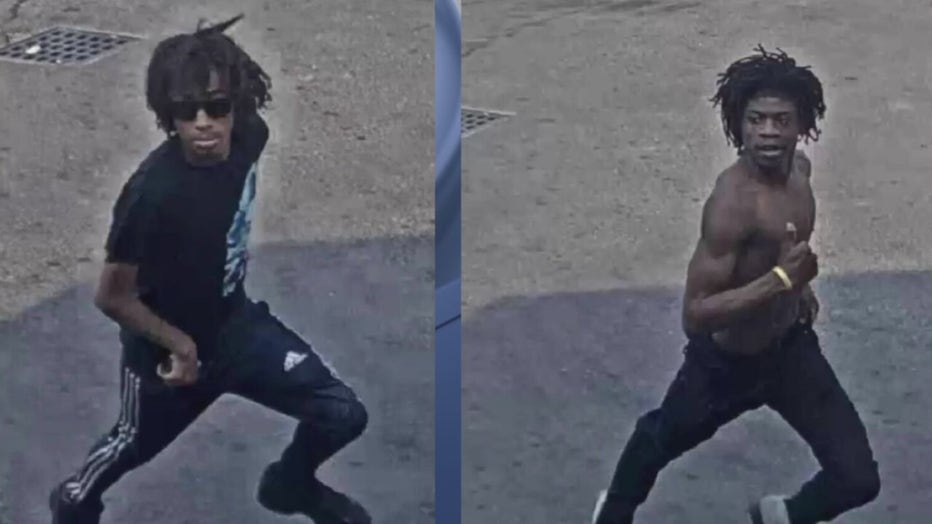 The attack happened at a BP gas station located near the Southfield Freeway and Joy Road early Saturday evening.
The officer, who was wearing his Detroit police uniform but was off-duty, was gearing up for a shift at the Taylor Swift concert downtown. Around 5:30 p.m. he was paying for his fuel inside the station when the two men attacked. 
One of the suspects was armed with a 9 mm Glock hand gun. 
MORE: Ted Kaczynski, known as the "Unabomber," died of suicide, AP reports
After the attack, Chief James White at the Detroit Police Department said no shots were fired. The deputy did not fire his weapon because of the presence of other customers coming in and out of the gas station.
"There's no way I can explain the mindset of someone who would do something like that, but the one thing I can explain is if they would do that to a uniformed police officer, can you imagine what they would do to a regular citizen?" said Commander Arnold Williams.