Roseville Tim Hortons employee forced into freezer during armed robbery
ROSEVILLE, Mich. (FOX 2) - Police are investigating after a Tim Hortons was robbed Sunday night in Roseville. One employee was forced into the freezer and another hid in a restroom. 
Police say two suspects wearing black gloves and masks, came into the location on Gratiot, near 10 Mile Road, around 8:45 p.m with a gun.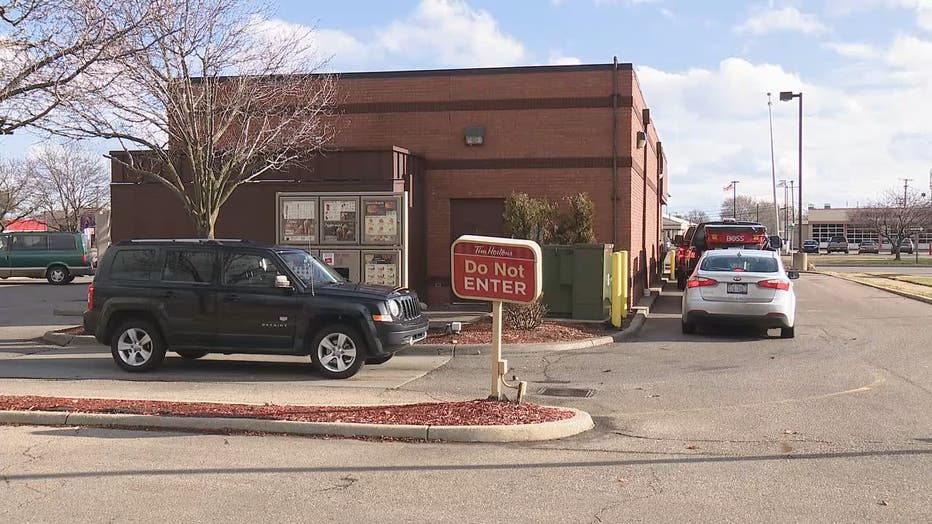 The suspects demanded money and the two employees complied. Police say cash was taken from the office and the cash registers. 
"It is the last thing you expect - you're there doing your job and thieves come in threatening," said Roseville Dep. Chief Donald Glandon. "Bringing in a firearm into this situation - it could've turned horribly wrong." 
One of the employees was ordered into the freezer before the suspects took off running, and the other employee hid in a bathroom, police say. 
Police say the suspects were wearing hoodies and black gloves. One had a black face mask. Police believe the suspects ran away after the robbery, and don't have any vehicle information at this time. 
"As they approached one was displaying a handgun, the other had a white plastic bag," Glandon said.
Roseville police say once the cash was handed over - and one of the robbers became distracted - the second employee took off - hiding in the bathroom.
"And that's when the suspects were already headed out the back door. We're sure there was a vehicle waiting somewhere west of that location but we don't have any vehicle information," Glandon said. 
Nobody was hurt. 
Police are asking for your help as they work to get surveillance video from inside the restaurant. Investigators describe one of the thieves as a black man - about 6 feet, 4 inches tall and 240 pounds wearing black sweats and possibly, black and white Puma shoes. The other is a black man between 5-6 and 5-9 - wearing a blue hoodie, gray sweatpants and black shoes.