Runaway cow caught after fleeing wranglers onto I-75 in Oakland County
OAKLAND COUNTY, Mich. (Fox 2) - A runaway cow is safe after it managed to get onto I-75 in Oakland County over the weekend.
Michigan State Police were called to I-75 near Belford in Holly around 2:50 p.m. Sunday as a precaution in case the cow made it on the freeway because the animal was stuck in a gravel pit on Belford.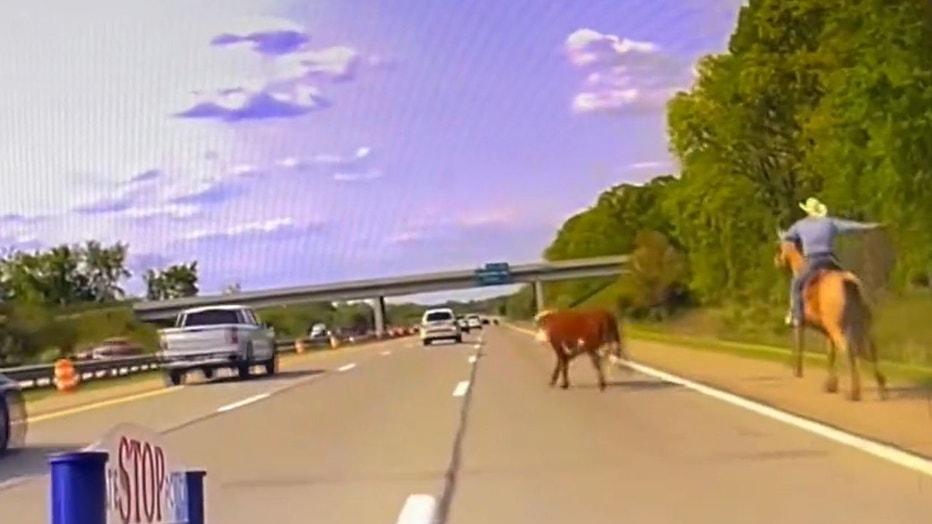 While troopers stood by on I-75, a group tried to wrangle the cow. They were along the shoulder of the freeway with horses and four-wheelers, but the cow outsmarted them and got onto northbound I-75.
Both sides of the freeway were closed as the wranglers chased the cow on their four-wheelers and horses as they tried to lasso it. 
Finally, the cow was captured and returned to its pasture.