Saltalamacchia's 4 RBIs Lift Tigers over Marlins 7-3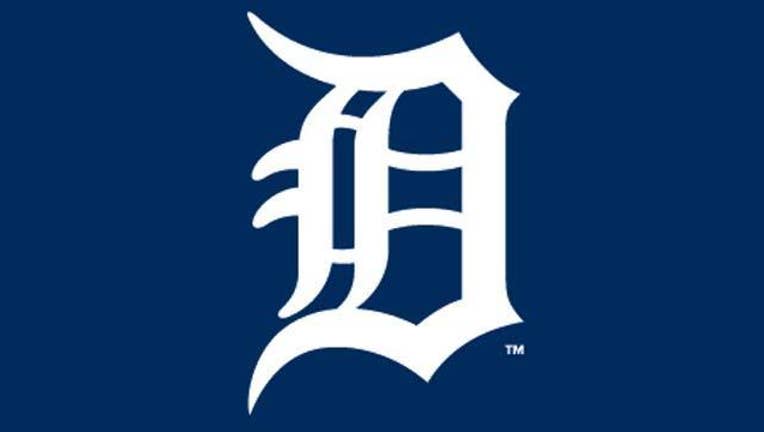 article
MIAMI (AP) - Jarrod Saltalamacchia's first big game for the Detroit Tigers was against the team that cut him and is paying almost all of his salary.
Saltalamacchia homered and drove in four runs and Francisco Rodriguez struck out Giancarlo Stanton to end the game with the bases loaded as the Detroit Tigers beat Miami 7-3 Wednesday and sent Marlins ace Jose Fernandez his first loss in 27 career starts at home.
Saltalamacchia was released by the Marlins last May, and Miami is paying $7.492,500 of his $8 million salary this year, the final season of a $21 million, three-year deal.
"I've moved on. I'm over here now," Saltalamacchia said. "I love those guys other there. I made a lot of good friends, a lot of good teammates, but I was glad I was able to come over and help my team tonight."
Victor Martinez hit a two-run homer and Nick Castellanos had an RBI double in the sixth that chased Fernandez (0-1).
"We lost, that's all I care about," Fernandez said. "My own records, I don't really care. We lost. That's the big picture."
Fernandez allowed five runs and five hits in 5 2/3 innings with one walk and 13 strikeouts, one shy of his big league high.
"Typical Jose — very good," Marlins manager Don Mattingly said.
Fernandez had been 17-0 with a 1.40 ERA at Marlins Park, the most consecutive home wins to start a career in major league history.
"He's as tough as anyone in the game of baseball, but nobody is unbeatable," Tigers manager Brad Ausmus said.
Anibal Sanchez (1-0) allowed two runs and four hits in five innings for Detroit, which completed an opening two-game sweep.
"I knew it was going to be tough today," Sanchez said. "Fernandez has pitched very well on this field and I just try to used my command. I was a little wild giving up three walks, but I feel good in the end."
Following a series of injuries, Stanton and Fernandez were in the lineup together for the first time since May 9, 2014, at San Diego. Stanton went 1 for 3 with an RBI. Dee Gordon had three hits and was 6 for 11 in the series.
Saltalamacchia, Fernandez's former batterymate with Miami in 2014, put the Tigers ahead with a two-run homer in the second. After Castellanos' double, Saltamacchia hit a two-run double off Dustin McGowan for a 5-0 lead.
Martinez's second pinch homer in as many games boosted the lead to 7-2 in the eighth.
Pinch-hitter Derek Dietrich had an RBIs single against Logan Kensing in the bottom half. Rodriguez came in with two on and two outs, walked Christian Yelich then struck out Stanton on a 1-2 curveball for his first save.
"Not really how you want to draw it up," Ausmus said. "You don't want to bring Stanton to the plate as the tying run in the ninth."
BACK HOME
Five of the Tigers starters have ties to Miami, including ex-Marlins Saltalamacchia, Sanchez and 1B Miguel Cabrera. Also on that list are RF J.D. Martinez and 3B Nick Castellanos, who went to high school in south Florida.
MANAGERIAL CONNECTION
Mattingly was the hitting coach for Ausmus with the Los Angeles Dodgers in 2009.
"If you ask him he'll tell you it was the greatest coaching of his career, getting me to hit .300," said Ausmus, who hit a career-best .295. "At that point in my career I was kind of a finished product, and by finished I mean like almost done."
TRAINER'S ROOM
Marlins: LHP Wei-Yin Chen, who was hit above his left elbow on Tuesday on a liner by Anthony Gose, is expected to make his next scheduled . RHP Tyler Kolek, Miami's top prospect, may need elbow surgery. An announcement is expected this weekend.
UP NEXT
Tigers: Detroit plays its home opener on Friday against the New York Yankees. RHP Jordan Zimmerman is to start for Detroit against RHP Luis Severino.
Marlins: Miami starts a six-game trip Thursday at Washington, starting LHP Adam Conley against RHP Tanner Roark.