San Diego harbor cruise boat hits pier, injuring 7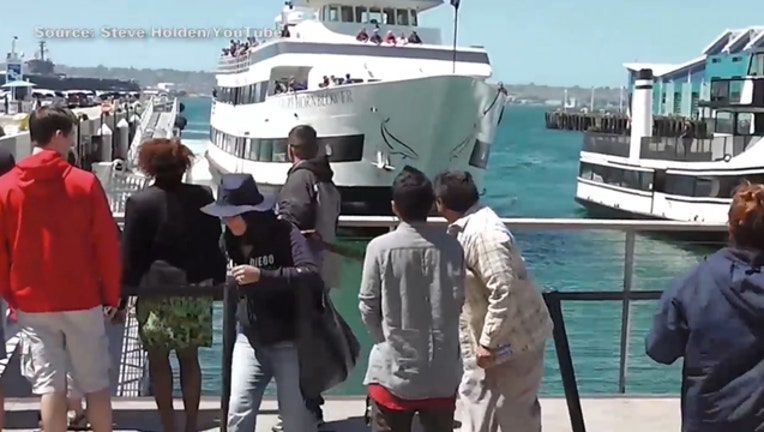 article
SAN DIEGO (AP) - A San Diego harbor cruise boat crashed into a pier while docking Thursday, injuring seven people and causing significant damage to the bow of the vessel and the busy waterfront walkway, fire officials said.
Three people were taken to hospitals, San Diego Fire-Rescue Department Capt. Joe Amador said. None of the injuries were life-threatening.
A mechanical malfunction apparently caused a gear to stick and prevented the 150-foot-long Adventure Hornblower from stopping as it was docking at San Diego's Embarcadero tourism area shortly before 1 p.m., Amador said.
The boat was carrying 144 people at the time. The passengers stayed on board after the accident while a tugboat pulled the boat away from the pier to position it so people could disembark, Amador said.
Deb Ellis from the Phoenix area told The San Diego Union-Tribune that she was on the top deck when the boat crashed. "We hit pretty hard," she told the newspaper.
Ellis and her husband, Mike Ellis, were visiting San Diego to celebrate her 60th birthday by taking the more than three-hour whale-watching cruise Thursday.
Mike Ellis, who was in the bathroom during the accident, said he was knocked against the wall.
Tables, chairs and people on the top deck fell down, according to the newspaper.