Security video shows suspect in trans woman's murder at Highland Park hotel parking lot
HIGHLAND PARK, Mich. (FOX 2) - Police have released surveillance video of a suspect in the murder of a transgender woman at a Highland Park hotel.
A man can be seen running from the Woodward Hotel located near Six Mile and Woodward, where Ashia Davis was found dead.
"When we talk about the LGBTQ community marginalization, trans women of color, specifically, experience the most violence," said Julisa Abad.
Abad is the director of outreach, transgender advocacy and a victim advocate for the Wayne County Prosecutor's Office.
Friends of the 34-year-old Davis are speaking out, in hopes that someone who knows something will help.
"I'm just asking the community to come forward," said Abad. "I'm confident that somebody in the community is going to recognize the (suspect's) jacket, the pants, the distinguishing shoes, the way that he walks."
Michigan State Police released this video from the night of the homicide which shows a possible suspect walking and running in the parking lot of the Woodward Inn.
The suspect in the video is wearing what appears to be a blue-hooded sweatshirt or jacket, black Adidas jogging pants and black Nike shoes
"Clearly he was on foot, so it has to be someone who wasn't too far or had someone waiting for them," she said.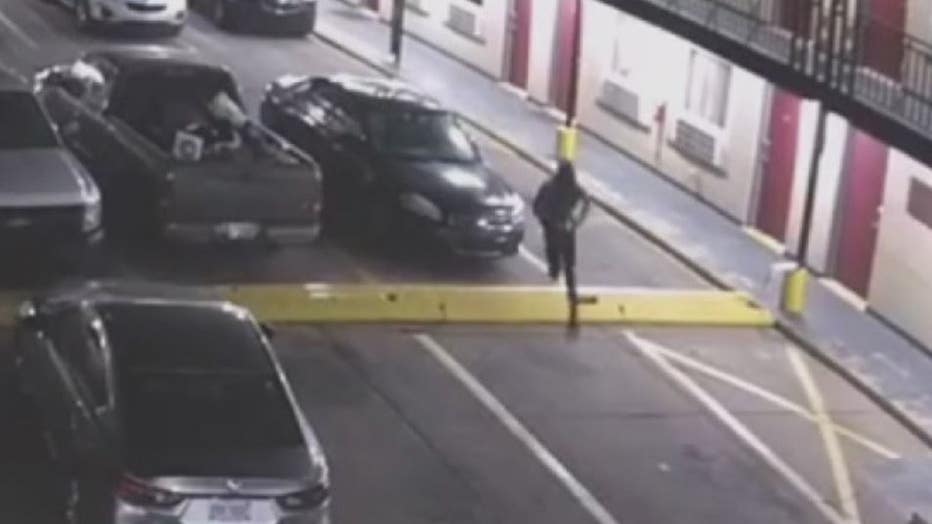 As this person remains on the run, LGBTQ advocates say everyone should be concerned.
"No one should feel safe; we don't know if this is a first-time occurrence or if this person has gotten away with this before," Abad said.
As the investigation continues, Ashia Davis's friends and family are organizing a benefit and fundraiser to honor their friend.
"We are going to throw a benefit for her, the funds are going toward a memorial service to send her off the way we want to send her off with respect," Abad said. "There is a GoFundMe I'm asking everyone to donate to, whatever it is, they have."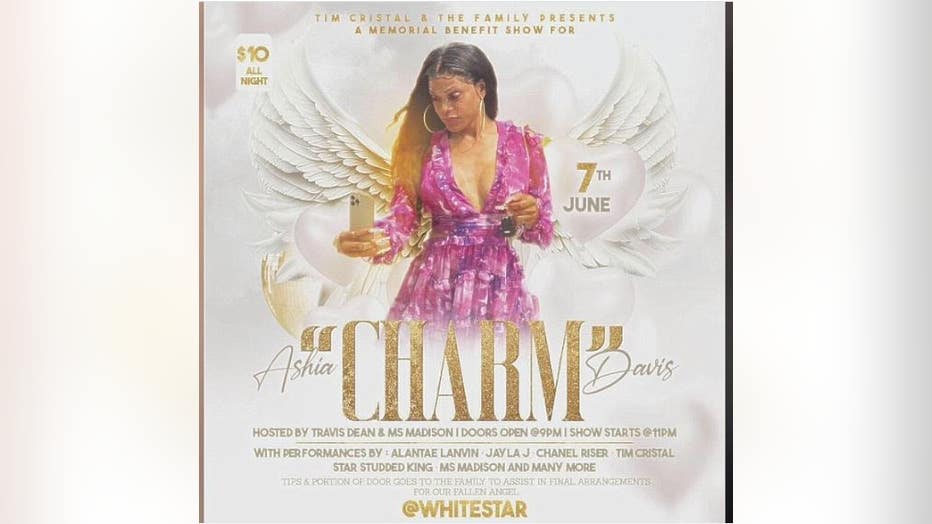 Ashia Davis benefit flyer
For details on the GoFundMe, GO HERE.
Ashia's friends say they were able to locate her pet Yorkie that was taken from the crime scene, now they just hope they can find the person who killed their friend
FOX 2: "Do you have a message for this person?"
"We'll find you," Abad said.