Semi-truck driver fired shots during road rage incident on I-96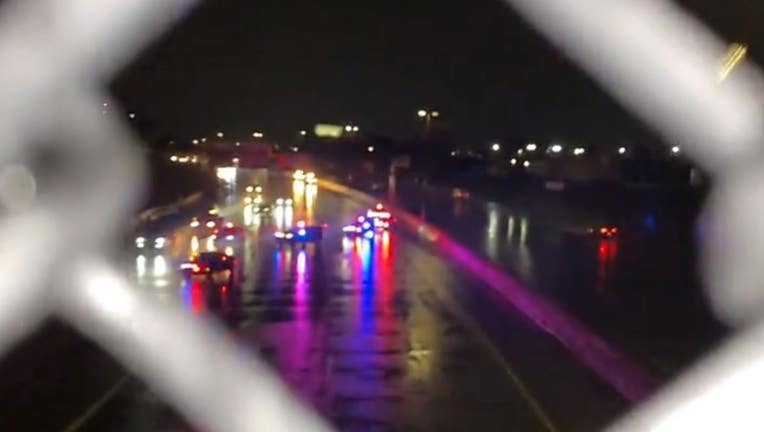 article
DETROIT (FOX 2) - A truck driver was arrested after a road rage incident where he allegedly fired several shots at a passenger car that he was involved in a traffic crash with earlier in the evening, police said.
Michigan State Police shut down I-96 at I-94 to investigate the shooting incident. Eastbound lanes were blocked for several hours for officers search for casings.
The semi-truck driver was also possibly intoxicated during the incident, according to preliminary information posted by police.
"Today's day and age we didn't know what mindset people are in," said Lt. Mike Shaw, with MSP.
Late Sunday night, the dispatch center received calls about a crash involving a semi-truck driver and a weapon.
The first details to come in revealed that a crash between a car and a semi-truck happened on Wayburn Street in Detroit. The driver of the passenger car then followed the semi-truck for several miles.
MORE: Anti-Semitic graffiti spray-painted on Royal Oak synagogue and baby stroller outside Oak Park home
While being followed by the passenger vehicle, the semi-truck driver then allegedly fired several shots at them. Eventually, the semi-truck became disabled on I-96 near MLK. Police said the driver originally fled from the scene before later returning.
He was arrested.
A canine unit helped locate a pistol during the investigation. 
The suspect, identified as a 37-year-old man from Georgia, was lodged in jail. 
Police said not to follow another driver after a crash.
"If you happen to get their license plate number, that's great. If you don't, that's what we have insurance for," Shaw said.