Semi truck driver killed when pickup suddenly changes lanes and load shifts, MSP says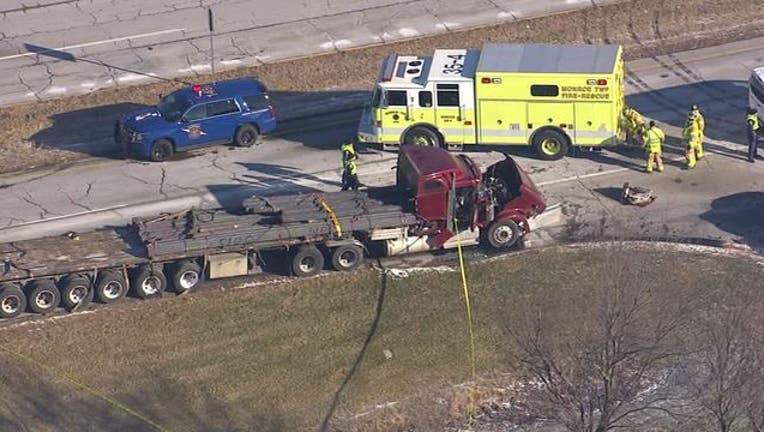 article
MONROE, Mich. (FOX 2) - A 54-year-old semi truck driver was killed Monday morning in Monroe when state police said a pickup truck in front of him abruptly changed lanes.
The driver, who has not been identified, was going east on S Custer Road in the right lane. A passenger car and pickup truck were in the left lane when they came up on a red traffic light. The passenger car stopped but the pickup truck abruptly swerved into the other lane and in front of the semi truck.
The driver rear-ended the pickup truck and the crash caused the load on the bed of the semi to shift into the cab. The semi appeared to have been hauling metal pipes or rods.
The semi truck driver was pronounced dead at the scene.
The pickup truck driver was taken to Beaumont in Trenton with non-life-threatening injuries.
South Custer was closed as police investigated the scene.