Semi truck hits overpass on I-94 overnight in Detroit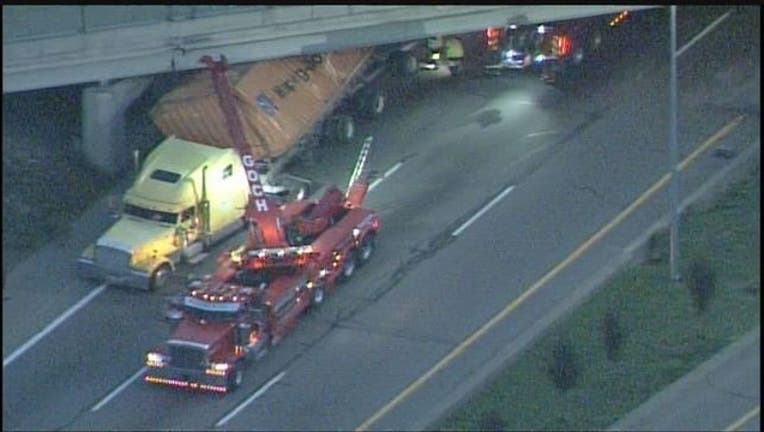 DETROIT (WJBK) - A semi truck snarled traffic Monday morning on I-94 after hitting an overpass. 
The accident happened near Warren Avenue in Detroit. Nobody was hurt. 
Traffic was down to one lane but closed briefly when crews removed the semi. Inspectors were on scene seeing if there's any significant damage to the overpass. 
The semi has since been removed.