Senator Mitch McConnell discharged to inpatient facility
WASHINGTON - Senate Republican leader Mitch McConnell has been discharged from the hospital after falling at a private dinner at the Waldorf Astoria Hotel last week. 
While hospitalized, doctors also discovered a minor rib fracture.
The Kentucky Senator's office says the minority leader will continue his recovery at an inpatient facility for a "period of physical therapy" before returning home.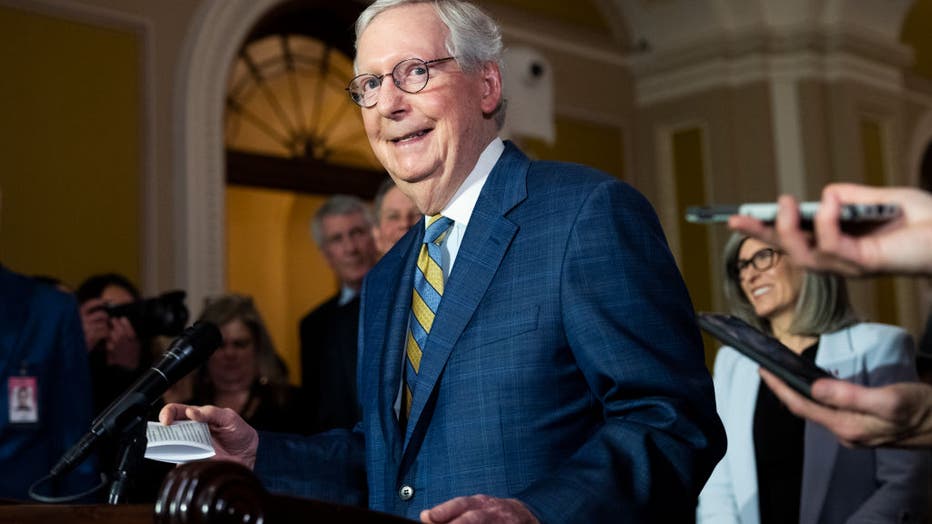 UNITED STATES - MARCH 7: Senate Minority Leader Mitch McConnell, R-Ky., conducts a news conference after the senate luncheons in the U.S. Capitol Building on Tuesday, March 7, 2023.(Tom Williams/CQ-Roll Call, Inc via Getty Images)
"The leader and Secretary Chao are deeply thankful for the skilled medical care, prayers, and kindness they have received," a statement from McConnell's communications director reads.