Shooting would have been 'massacre' without Capitol Police, Sen. Paul says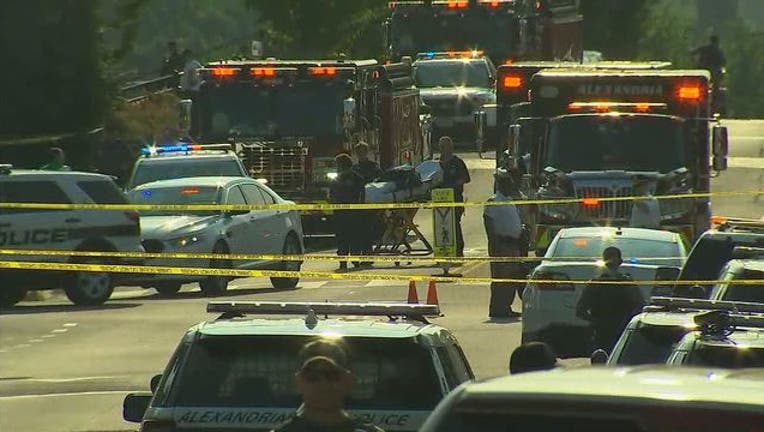 article
WASHINGTON (FOX NEWS) - Sen. Rand Paul said that without Capitol Police, Wednesday's shooting of House Majority Whip Steve Scalise and others at a congressional baseball practice "would have been a massacre."
Scalise was shot in the hip by a gunman with a rifle who opened fire at a congressional baseball practice in Alexandria, Va., on Wednesday morning.
Scalise is the first member of Congress to be shot since Gabby Giffords in 2011. As a member of leadership, he has a security detail -- and Paul credited police with preventing an even bigger tragedy.
"Without Capitol Hill police, it would have been a massacre -- we had no defense-we had no defense at all," Paul said on "Fox & Friends" just minutes after the incident. "I think we're lucky Scalise was there because this was his security detail and without them, it would have been a massacre."
The U.S. Capitol Police at the field were part of Scalise's security detail, as he serves on GOP leadership.
RELATED: House Majority Whip Steve Scalise, several others, shot during congressional baseball practice
Paul described more than 50 shots of gunfire, lasting for at least 10 minutes, describing the sounds of the gunfire as possibly coming from an "AR-15" style rifle. The actual model gun used by the shooter has yet to be confirmed.
"We were like sitting ducks," Paul said, describing his location during the shooting as inside the batting cages, which was approximately 50 yards from second base where Scalise was.
"We were so lucky Capitol Hill Police were there," Paul said. "They saved our lives."
Rep. Brad Wenstrup, R-Ohio, helped Scalise once he was shot.
"I felt like I was back in Iraq but without my weapons," Wenstrup, a veteran and former surgeon, said on "Fox & Friends." "Scalise was as brave as he possibly could be. He said he was thirsty. We made sure we got as much fluid-Gatorade and water-the quicker to an IV the better."
Wenstrup added: "If Scalise was not there, he's the one with the security detail, we wouldn't have had any protection, and God knows how bad that might have been."
The Congressional Baseball Game is scheduled for June 15 at Nationals Park. The game, which has been a tradition since 1909, pits Senate and House members of each party who sport the uniform of their home state. The practice location is about 10 miles from Washington, D.C.
Rep. Eric Swalwell, D-Calif., who plays on the Democratic team, told Fox News that they practice at a different facility than where the shooting occurred this morning. Swalwell noted that they usually have security, but the Republicans likely had "even more" due to Scalise's rank in the House Republican Leadership.
"I pray for the recovery of my GOP colleagues and their staff. This charity game has always been a refuge from the tense battles inside the Capitol," Swalwell told Fox News. "To see players under attack is sickening."