Shots fired at TGI Friday's in Southfield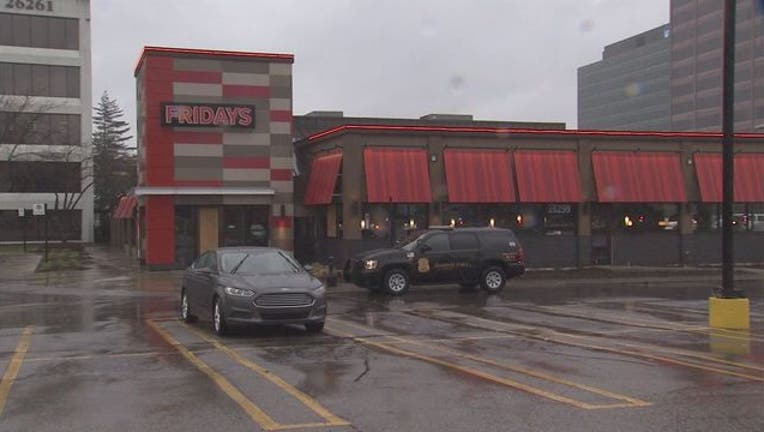 article
SOUTHFIELD, Mich. (WJBK) - Southfield police are investigating after shots were fired at the TGI Friday's restaurant. Southfield police say it happened just after midnight on Thursday, March 31.
A group of males and females was getting escorted out by security after they were attempting to buy alcoholic drinks but would not give the server their identification. Once the group was out of the restaurant and in the parking lot, police say one member began shooting in the direction of the restaurant and the security guard.
The guard was able to run back into the restaurant and was not struck. He got a minor injury to a finger and his ankle, though, but did not want any medical attention. No one else was injured.
The suspects drove off in a blue Chrysler 300c and went south on Evergreen Road. The restaurant is located on Evergreen road between 11 Mile Road and Civic Center Drive, across the street from the public library.
The suspects are described as two black males between the ages of 17-22 years old. One is described as being 5 feet 7 inches tall with a light complexion and a medium build. The other male was described as being very thin. Police say they do not know at this time which male suspect fired the shots.
This is a developing story. Stay with FOX 2 for updates.