Sixty Detroit firefighters put out 5-story apartment fire, 11 people hurt
DETROIT (FOX 2) - A massive apartment fire in the middle of the night has left at least 20 families without a home to call their own.
The apartment building on LaSalle Blvd and Davison in Detroit caught fire around 3:30 Friday morning and expanded to the entire building.
James Toplin and his roommate were one of the 20 renters who were inside the building and woke up to the sound of fire alarms and smoke at every turn.
"The third floor was engulfed in smoke, then the flames were coming up the stairwell," Toplin said.
They eventually made it to another unit that had less smoke and moments later, help arrived.
"Five minutes later the fire department was on scene and they shot a ladder up to the third floor window and she climbed out and I climbed out after her," Tipton said.
At least 60 firefighters were there to attack the flames. But the question of how this started is still to be determined.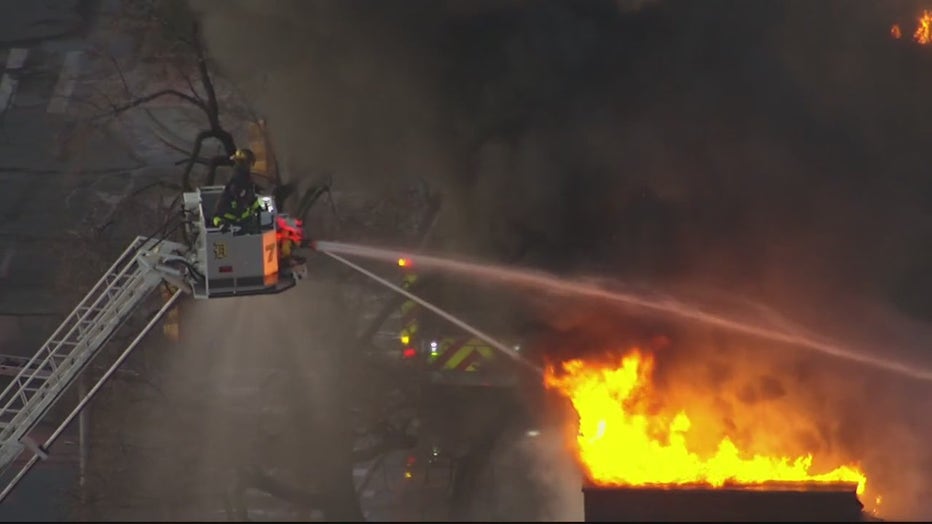 "We immediately went into rescue mode," DFD Chief James Harris said. "We've been working tirelessly since 3:30 this morning. The arson division is out here. They've been out here sifting through evidence get and get to bottom of it sooner or later."
Detroit Police also investigating whether the deadly shooting of a man at the apartment building on Wednesday has anything to do with a fire taking place at the building two days later. However, it's too early to confirm any connection.
Residents know they're fortunate to have made it out alive and are thankful for the effort from firefighters in the past.
"The fire department came out here through a program and gave us smoke detectors made sure they was working," Toplin said.
The structure has 35 units in total and the building is a total loss.