Skubick: Did SOH blow roads deal by letting everyone go home?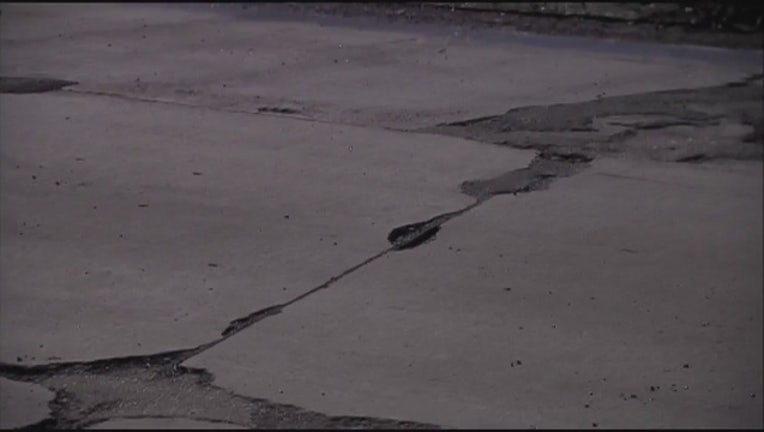 (WJBK) - The GOP Speaker of the House last week concluded that his colleagues would be better off going back home rather than hanging around to work on a road fix when none was in sight. Rep. Kevin Cotter reached the conclusion after a frustrating 11-hour session that produced a goose egg.
Did he blow it by letting everyone go home? A few old-timers in town, with considerably more experience under their belts that the new speaker with less than a year under his, suggest it was a missed opportunity.
Former House GOP floor leader Andrew "Rocky" Raczkowski tells TV-7 years ago they kept everyone in town until they put up the votes to leave.
The current House Democratic leader Rep. Tim Greimel (D) Oakland County told the station he wants a "marathon session."
Even Rep. Al Pscholka (R-West Michigan), one of the key road negotiators confided, "I'm one who believes we ought to be in session everyday 'til we get it done," but then he quickly ads that he thinks the Speaker made the right move because when everyone comes back, "I think cooler heads may prevail."
Cooler heads did not prevail on the floor after a long day of doing nothing. There were ugly exchanges between Republicans but that's the point old- timers make.
The longer you force lawmakers to stay in session, the more the pressure builds and yes, tempers may flare, but it's all part of the calculus to make it uncomfortable for the members who will eventually cry uncle and vote for what the leaders want.
In by-gone years, they would turn off the air conditioner, order a call-of-the-house, which means nobody can leave and if you aren't on the floor, they send out the state cops to bring you in. Leaders would tell the members, you are not going home until it gets done. Period.
There are some who counter that's been tried and it failed. Under the reign of former Speaker Andy Dillon and Gov. Jennifer Granholm, lawmakers brought sleeping bags and were locked in and eventually a tax increase was approved but the critics contend the end work product was flawed. But the point is, lawmakers did vote on something and corrected it later on.
What's the old adage, do something even if it's wrong.
But there was no chance for the pressure to build last Wednesday because the Speaker poked a pin in the balloon before things reached critical mass the theory goes.
Now when they come back, the critics contend, they have to start all over building the pressure to vote. However, if those lawmakers are getting an earful from their angry constituents for not staying in town to vote, that might be pressure enough to get-er-done.
Assuming there is a plan to get done.