Slide the City 'coming soon' to Detroit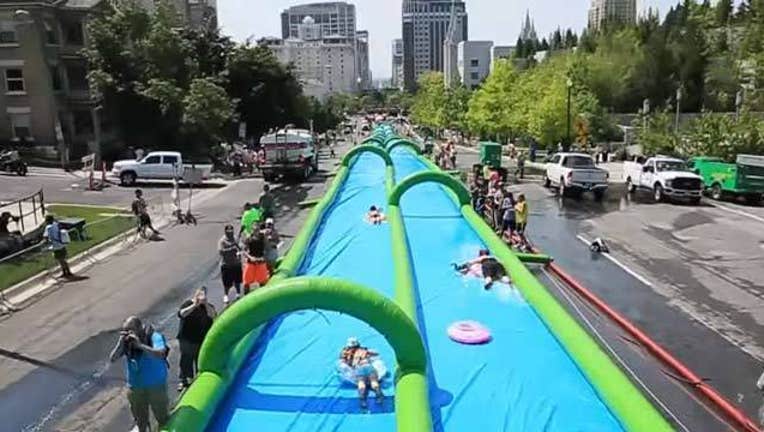 article
Rumor has it that a thousand feet of slick vinyl will soon take over a street in Detroit. 

Slide the City says on its website that the attraction is coming soon to five Michigan cities.

Detroit, Lansing, Ann Arbor, Flint and Grand Rapids are all on the list. Dates haven't been announced yet. 

Slide the City travels with a giant slip 'n' slide across the country. Riders hop on inflatables and take a slide. The company says the slide is well padded for your protection. 

The waiting list for Detroit indicates prices start at $15 for a single ride.