Some Slow Roll bikers report being hit by BBs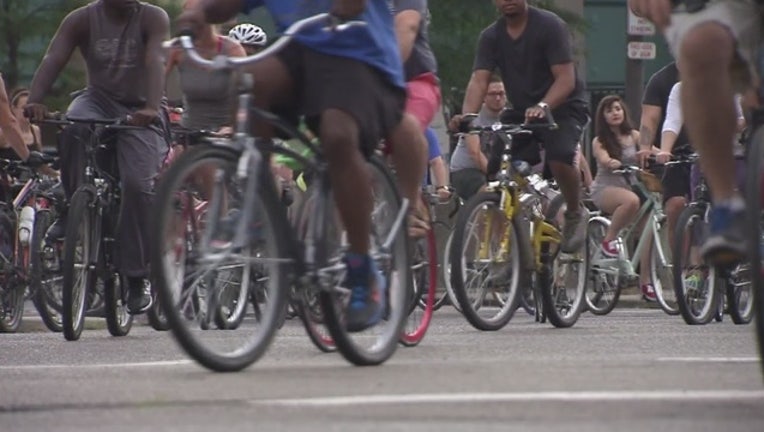 article
DETROIT (WJBK) - Hundreds of cyclists flock to the city from all over metro Detroit to take part in the Monday night Slow Rolls. The bike ride is organized by Detroit Bike City and meets on Monday evenings and gives people the chance to see places and things they might not usually see.
But, there've been recent reports that some riders have been pelted by shots from BB guns. But the riders are saying, though, that they find safety in numbers, and most told FOX 2 they haven't encountered any problems.
"We're all here to have a good time, so as long as you have mutual respect. I'm from outside of the area, I'm from Dearborn myself; I don't know anybody that's been targeted specifically that doesn't live here. It's usually people that know people," says cyclist Jake Reed.
The herd of cyclists has a police escort during the ride.
"It is a lot of people down here, and with the police presence and everything like that, they'd be kind of dumb to do it," says cyclist Gus Boyiatzis. 
All ages, skill levels and bikes are welcome. The group travels at a slow enough pace for everyone to keep up.
You can learn more about Slow Roll at www.slowroll.bike.