Special election scheduled for Woodhaven's Van Horn railroad overpass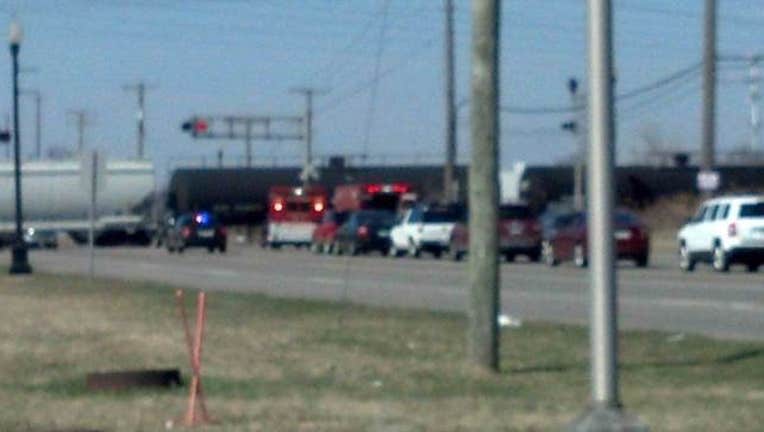 article
WOODHAVEN, Mich. (FOX 2) - A special election will be held this spring to address the problem ever plaguing the City of Woodhaven: the Van Horn railroad crossing. 
Woodhaven mayor Patricia Odette said residents will vote on May 7 whether or not to increase taxes to pay for an overpass over the railroad crossing. 
Nearly $10 million dollars was allocated for this project years ago, she wrote, but the time has come that if those funds aren't used in 2019 they will be allocated to a different project in Wayne County. 
Odette says city officials have tried every other avenue to pay for the new route, such as grants or the regional authority, but says all have hit a dead end. The vote will be for a millage increase of 1.43 (mills) for 25 years on a 12.5 million dollar bond.
"This has been a very frustrating situation that has plagued the city since it was determined by the federal court of appeals that trains can block crossings for an indefinite time and there is nothing that the local municipalities can do about it," she wrote in a memo. "The residents have repeatedly stated their concerns and frustrations for a very long time. From safety concerns to affecting their quality of life [sic]."
Odette said, if approved, a new traffic light will be put in at Hall and Van Horn to accomodate the traffic increase -- as well as a roundabout on Van Horn at the new Ford Lane Road to keep traffic flowing that's accessing the overpass.
The reason the project has moved from an underpass on Allen Road to an overpass on Van Horn Road, she added, were cost and time factors. The overpass would be more than $10 million cheaper than the underpass, and take about a year less to complete. 
Look for public hearings to come, with drawings and other informational pamphlets.