Spider bite leaves 'hole' in former 'Voice' contestant's face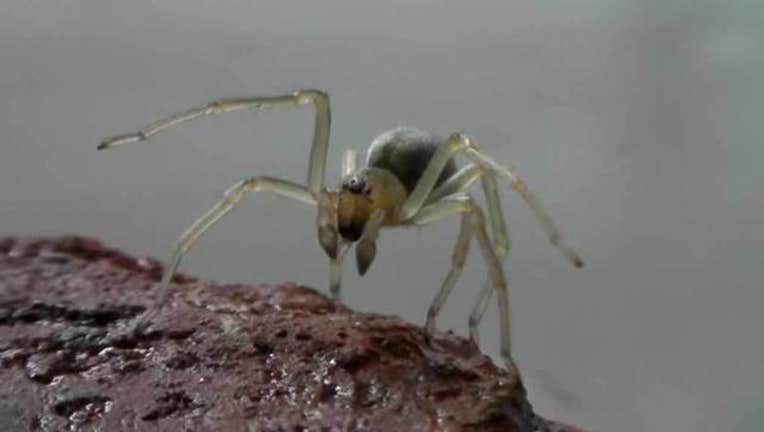 article
(WJBK) - A former "The Voice" contestant's nightmares came true when she awoke one day to find she'd been bitten by a venomous spider.
Meghan Linsey, who came in second place in season 8 of "The Voice" in 2015, says she woke up on February 12 to a stinging sensation on her cheek below her eye and in her hand -- a dead spider.
She realized she had been bitten and killed the spider in her sleep.
"This scenario is literally on the top of my nightmare list," she wrote in the Instagram post.
Putting the spider in a bag and heading to urgent care, Linsey says she knew the bite had to be venomous.
Linsey learned she had been bitten by a brown recluse spider -- one of the most venomous spiders in the United States.
She says she experienced a range of violent symptoms, including a full body rash, nerve pain, muscle spasms and major swelling.
Fox News reports the skin surrounding the bite started to rot, leaving what she referred to as "a hole in my face."
A short time later, she posted a follow-up picture thanking her followers for the outpouring of support.
Linsey says she saw a toxicologist at Vanderbilt, who said the wound would heal OK and that Linsey wouldn't need surgery.
She then posted another picture later, saying she was seeing a wound care specialist.
In the next post, she says she had her third hyperbaric treatment, which is using air pressure to treat serious infections or wounds that won't heal.
She posted this picture about three weeks after the bite, as her face was beginning to heal.
By 25, she posted that all the dead, black skin was gone.
And just two weeks ago, she posted this pre-make up selfie. Fox News reports she says she used to be able to throw on make up in the morning and head out the door, but now has to apply a few more layers.
Linsey urges people who've now heard her story to take extra precautions to avoid what she had to experience.
"Please, if you live in area where these spiders are, do some research and learn how to protect yourself," she writes. "I know this is not common at all, but better safe than sorry."