Statewide tornado drill at 1:30 p.m. Wednesday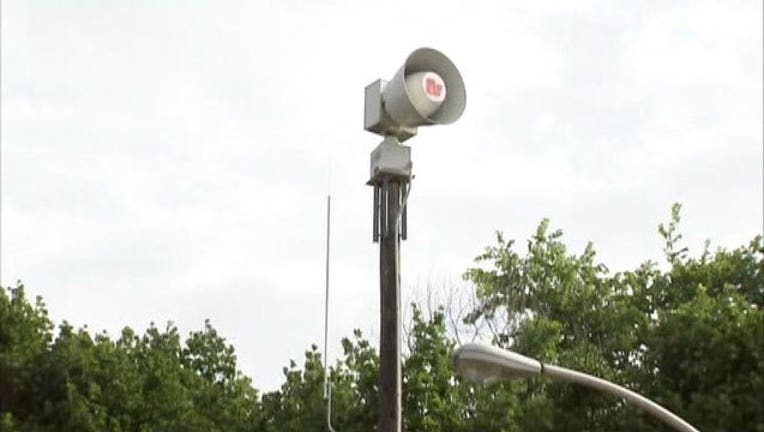 article
(WJBK) - Do not be alarmed if you hear the severe weather siren going off if your neighborhood today. A state-wide tornado drill is scheduled for 1:30 p.m.
It is part of Severe Weather awareness week. It is part of Severe Weather Awareness Week, April 10-16. Officials say it is a good chance for people and business to make sure they're prepared with an action plan for severe weather as warmer weather approaches.
Some communities will be sounding the weather warning systems and weather radios will also be activated. Government agencies, organizations, families and individuals are encouraged to be a part of this statewide preparedness activity, but are not required to do so. Nearly all state of Michigan facilities will be participating.
The FOX 2 Weather Authority Team says there is no chance of severe weather today. Although tornadoes can occur any time of the year, they are more common during the late spring and early summer months.
On average, Michigan has 15 tornadoes a year. In 2015, there were 14 tornadoes across the state. The days that saw most of the tornado activity were June 22-23 and Nov. 6.
Authorities say the average lead time for tonadoes to develop is 10 to 15 minutes, which means we need to be ready to act when a warning is issued.
Here are some tips to be ready for a tornado, from www.michigan.gov:
Identify the lowest place to take cover during a tornado. If a basement does not exist, find an interior hallway away from windows, doors and outside walls.
Find something sturdy-such as a workbench or stairwell-to get under when taking shelter in the basement or a designated spot.
Conduct regular tornado drills. Make sure each household member knows where to go and what to do in the event of a tornado.
Stay tuned to commercial radio or television broadcasts for news on changing weather conditions or approaching storms.
Know the difference: a Tornado Watch means conditions exist for a tornado to develop; a Tornado Warning means that a tornado has been sighted or indicated by weather radar.
Be aware of the following signs that can indicate an approaching tornado: o Dark, often greenish sky o Large hail o A large, dark low-lying cloud o Loud roar, similar to a freight train
You can read more about Severe Weather Awareness at www.mcswa.com.