Stranded pedestrian fatally struck after tripping on I-96 in Detroit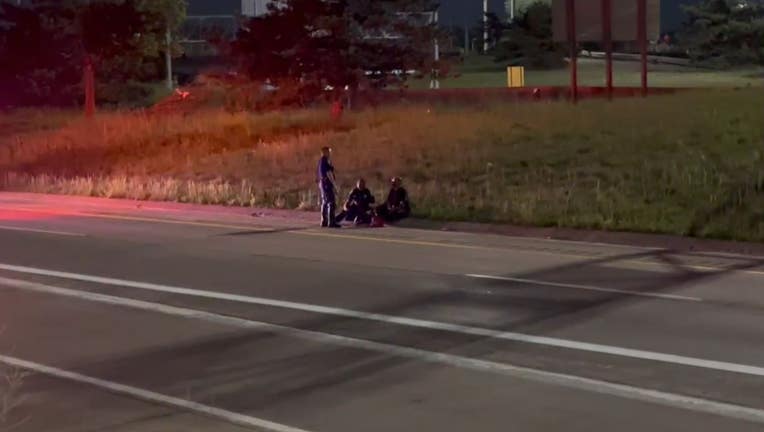 article
DETROIT (FOX 2) - A pedestrian returning with gas for his car after it ran out of fuel was killed after being struck on the highway late Tuesday night.
Michigan State Police said the stranded motorist had pulled to the side of I-96 heading eastbound near I-75 in Detroit around 10 p.m.
Preliminary information from the scene cites witnesses who said as the motorist was returning to his vehicle, he tripped while running across the freeway. 
The 40-year-old Woodhaven resident was killed from the impact, later being declared dead at the hospital.
'I'm tore up': Parents of 3 men killed in violent I-96 crash say they didn't know driver
The driver of the vehicle stopped at the scene and is cooperating with police. 
"It is important to remember that if you are involved in a crash or break down on the freeway to stay in your car with your seatbelt fastened." First-Lt. Mike Shaw said. "Call 911 and help will be sent to you. It is very dangerous to walk on the freeway, especially at night."