Suspect found napping inside clothes dryer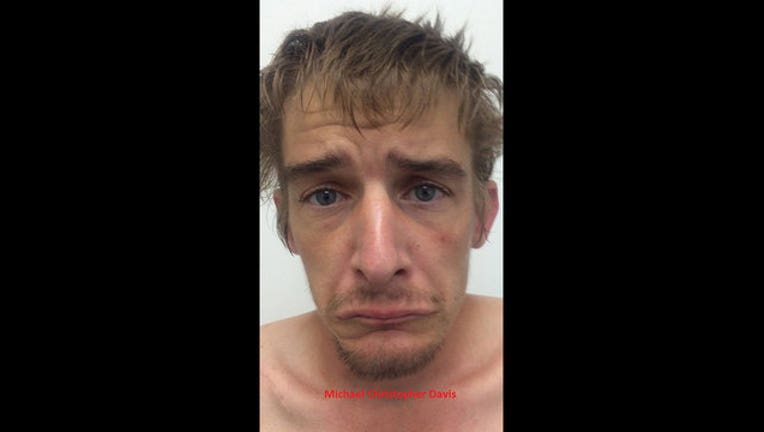 A suspect found a creative place to hide during an Alabama drug raid, but investigators say it was the snoring that did him in.  Brookside, Alabama police say that  police said approximately 1 hour and 45 minutes into searching the house, officers began to hear a strange sound coming from the clothes dryer which was sitting three feet from where they were taking inventory of contraband.  Officers described the sound as though someone were as "snoring."
Upon investigating the noise, officers discovered Michael Christopher Davis asleep in the clothes dryer. According to Davis:  "I was trying to hide and ya'll just stayed too long...I fell asleep."   Sgt. Watkins described the offender as "being folded up like he was in a shirt pocket..."   In a posting on Facebook the department wrote:  "Folks, you can't make this stuff up!"