Suspected Kalamazoo shooter's Uber lawsuit filed by imposter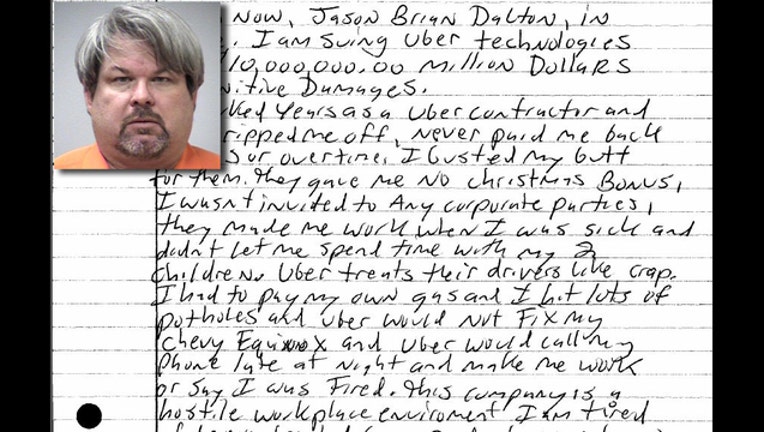 article
(WJBK) - The lawsuit that appeared to have been filed by Kalamazoo shooting suspect Jason Dalton was actually filed by an imposter, Kalamazoo County Undersheriff Paul Matayas confirms. He says the lawsuit was filed on Dalton's behalf, by someone perhaps pretending to be Dalton, but was not actually filed by Dalton.
He says he became suspicious when he saw the envelope containing the hand-written letter was postmarked from Philadelphia.
The lawsuit seeks $10 million in punitive damages and claims the company 'ripped [Dalton] off and never paid him back for overtime'. The lawsuit also claimed that [Dalton] 'busted his butt' for the company and that they did not pay a Christmas bonus.
The lawsuit goes on to say that Dalton is in prison because of Uber and that the company does not care about its drivers and that they are all 'peasants' to the company. Read the entire thing below:
Kalamazoo shooter sues Uber for ruining his life
Authorities are unsure at this time who filed the lawsuit.