Taylor police said man kills girlfriend, self after she said she wanted to end relationship
TAYLOR, Mich. (FOX 2) - Taylor Police are investigating a murder-suicide after a 21-year-old man and his 23-year-old girlfriend were both found dead Monday night.
Officers were called to a home for a welfare check Monday night when they were greeted by the homeowner. Once inside, they found the two bodies with gunshot wounds.
"It was a terrible scene inside. Unfortunately, there were two deceased on the floor directly inside the door and that began our investigation," Taylor Police Chief John Blair said.
The man was identified as Nate Jackson and his girlfriend, Amber Bradshaw. According to Amber's sister, Shawna Killian, Amber wanted to break up after a year of dating.
"She was going over there to break up with him and I believe that she asked everyone to leave the home and it sounds it was like quite the argument," Shawna said.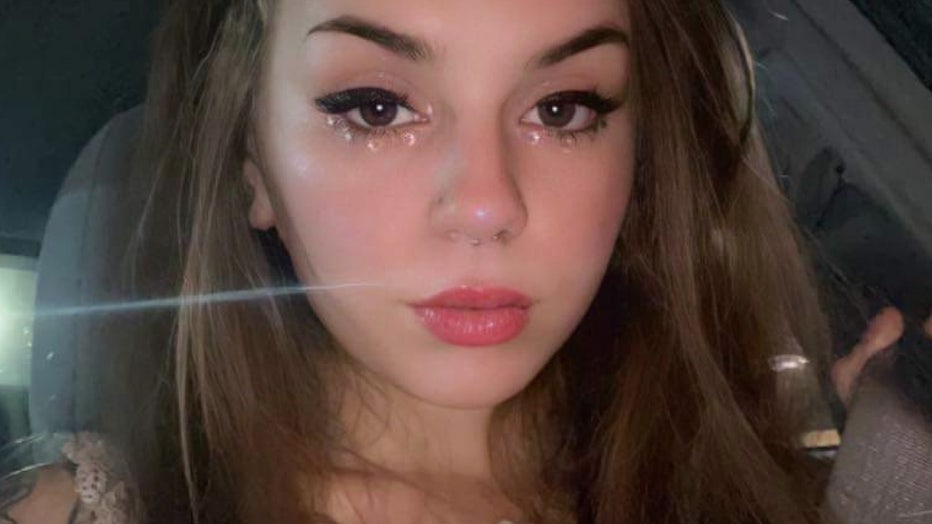 Amber Bradshaw, 23, was killed after her family said she told her boyfriend she wanted to break up. Police said her boyfriend then took his own life.
The big argument inside of Nate's house then turned to gunshots with an AR-style rifle.
"That's not typical of these domestic situations," Blair said.
Jackson panicked and then called his father to admit to the shooting. 
"He said he had harmed his girlfriend and there was no reason for him to be alive. And then they heard it was believed to be a gunshot," Blair said.
Nate's father called the police, and the Taylor Police Department eventually went to his home for the search. 
Although the police say Nate does not have a criminal record, Killian said the family was a little skeptical of him.
"He didn't feel right to me whatsoever. And I didn't feel comfortable having him in my home," she said.
Amber was a mother to a 5-year-old boy who thankfully was not in the home at the time.
The family has set up a GoFundMe for Amber and her son.
"This GoFundMe account will be for to cover the cost of cremation, and to cover the services of a memorial so friends and family can all come together and gather for her," Killian said.
Blair urges anyone, regardless of the situation, to stop and think.
"Take a breath, think. Just give it another moment. Walk away. Separate the best you can. These results are just too final. We don't want to see this for anybody," he said.
You can call the National Suicide Prevention Lifeline at 988 or 1-800-273-8255. Or text to 741-741. CLICK HERE for the warning signs and risk factors of suicide. Call 1-800-273-TALK for free and confidential emotional support.