Tech Talk: Derek doesn't want his fiancee to get cold feet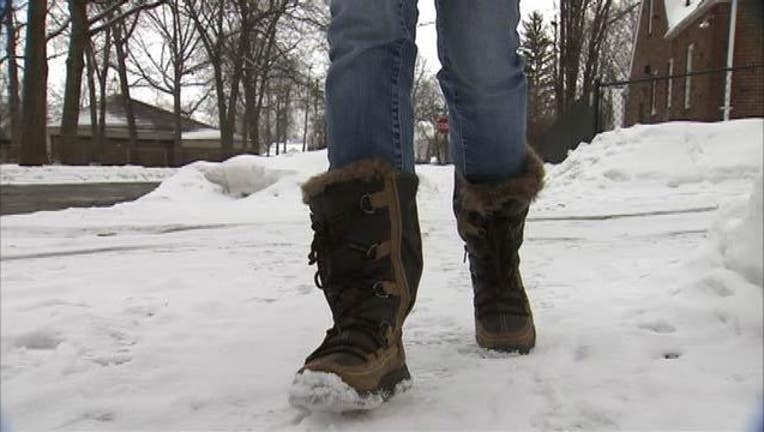 article
(WJBK) - A lot of people work outside in the cold: postal carriers, construction workers and firefighters to name a few.  But the only person Fox 2's Derek Kevra cares about getting cold feet... is his fiancee.
Melissa isn't originally from Michigan and when the two of them moved back home after living in New Orleans, the winter cold came as quite a shock.  But thanks to Thermacell's heated shoe insoles at least her feet can stay warm no matter how low the mercury falls.
The shoe insoles cost $130 dollars and warm up to 111 degrees (on high) or 100 degrees (on medium).  They hold a constant charge for 5 straight hours but you can stretch that even longer by toggling them on and off throughout the day.
So what was her verdict?  She liked them!  While keeping her feet warm they didn't make her feet sweat... which, you know, is probably a good thing.  Ice fisherman and hunters - check them out!
For more information: www.thermacell.com