Teens drive by burning building, stop to save those inside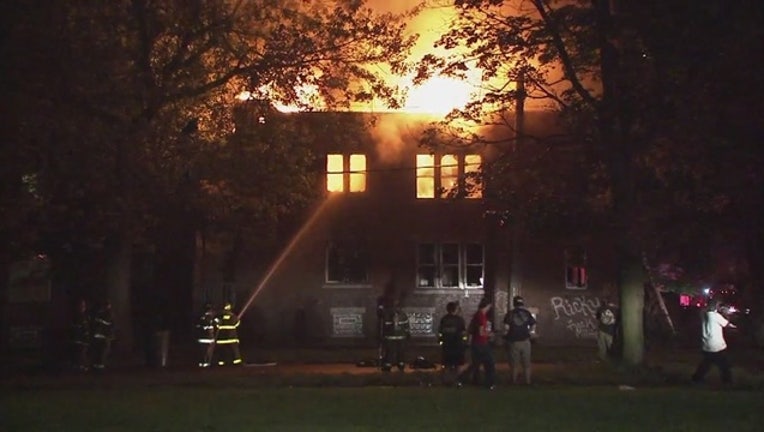 article
DETROIT (WJBK) - Two teens are being credited for rescuing several people from their burning apartment Thursday.
The fire broke out in a small apartment building around 3 a.m. in the 1300 block of Dragoon Street, which is near the intersection of Livernois Avenue and Vernor Highway. Most inside were still fast asleep.
The friends, 17- and 16-years-old, were driving by when they saw the smoke and flames. So, they started knocking on doors trying to wake people up. One teen even went inside the burning building to help get people out.
"I started knocking on one of the doors. One of the doors opened, and a man came out. I told him, you know, 'Get out! Is there anybody else?' and he said, 'Yes, there's more people inside.' I ran in and there was three more people inside the building. I started getting them all out but their building, by that time, was pretty much covered by smoke," Raul Lule says.
Everyone was able to get out safely as a result. The cause of the fire is under investigation. This is the second fire at the building this month. The first one was smaller. Also, recent gunshots through the walls have many tenants asking who may be behind the recent string of problems. Lule, who lives down the road, says Detroiters are good people.
"Some people ruin it for everybody else, but, deep down, Detroit's a beautiful city. We got beautiful people and we want to help each other," he says.
The owner of the apartment building tells FOX 2's Roop Raj he will give the two teens a cash reward for their heroism.