The Latest: Trump upbeat on meeting with Australian PM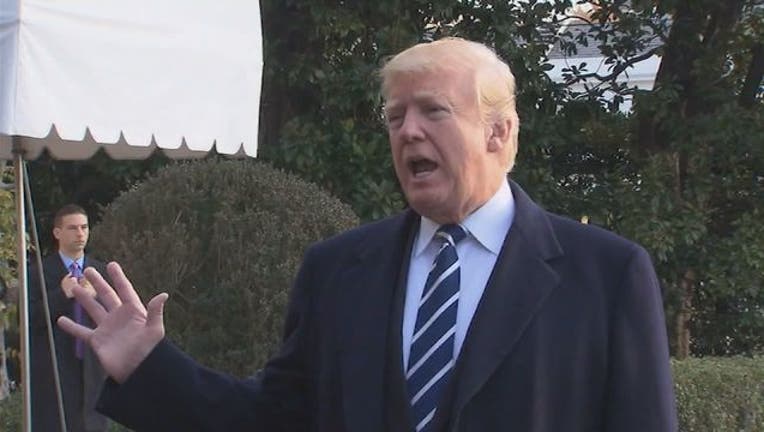 article
WASHINGTON (AP) - The Latest on President Donald Trump's meetings with the Australian prime minister (all times local):
1:15 p.m.
President Donald Trump says "a lot of good things" will come from Friday's meetings with Australian Prime Minister Malcolm Turnbull.
Asked if he would visit down under, Trump says he would and called Australia a "great place."
Trump says they are working on trade deals, the military, security and other issues.
Turnbull noted that this year marks "100 years of mateship" between the U.S. and Australia. The prime minister predicted 100 more years of friendship to come.
The leaders spoke in the Oval Office during a portion of the meeting that was open to U.S. and Australian journalists.
Trump and Turnbull are scheduled to answer questions at a joint news conference following their talks and working lunch.
___
12:45 p.m.
Australian Prime Minister Malcolm Turnbull has arrived at the White House for meetings with President Donald Trump.
Trump and first lady Melania Trump greeted Turnbull Friday at the south entrance of the White House.
The leaders shook hands before going inside for meetings, a working lunch and a joint news conference.
Relations between Trump and Turnbull got off to a tumultuous start shortly after Trump took office. They sparred during a contentious telephone call over a plan for the U.S. to accept refugees that had been agreed to by former President Barack Obama.
Joe Hockey is Australia's ambassador to the U.S. Hockey says the two men "understand each other" now and enjoy each other's company.
Hockey says the former businessmen share a "common language."