Threat investigated at Royal Oak Middle School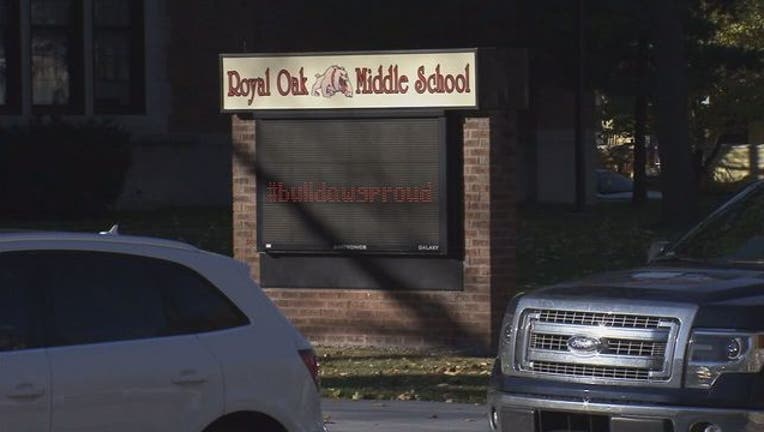 article
ROYAL OAK, Mich. (WJBK) - Authorities at Royal Oak Middle School say they investigated a threat against the school this past weekend. 
School principal Todd Noonan sent out a note saying a threatening comment had been made on social media, so he contacted Royal Oak Police. 
Authorities determined no threat to the school, and classes are continuing as normal on Monday. A police presence will be at the school. 
Royal Oak Middle School is just one of many schools that has investigated a threat or dealt with some sort of lockdown situation in the weeks unfolding since the latest mass school shooting in Parkland, Fla. 
Also on Monday, Milan Area Schools said it had received a bomb threat, and all four schools in the district were evacuated and classes are canceled. 
Also on Monday, Lake Shore High School in St. Clair Shores was on lockdown after a bullet was found in the school. Last week, lockdowns were also prompted at Garden City High School and Berkley High School after a bullets were found in the schools.  
Over the weekend, a 14-year-old student at Whiteford High School in Ottawa Lake, Mich. was arrested for making terroristic threats towards a school. 
Last week, an 18-year-old male in Pontiac was arrested after authorities say he threatened to shoot a teen girl at Pontiac Middle School and "any deputy that he saw at the school" the following day. Authorities found air soft handguns and an air soft rifle in his bedroom.