Three cars hit, kill man on Detroit's east side, all kept driving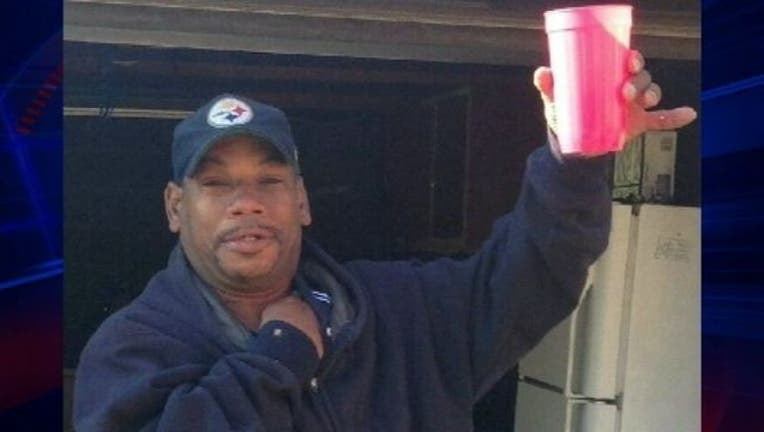 article
In fact, witnesses say drivers kept going and hitting the man over and over until he died from his injuries. Now friends are begging the drivers to admit what they did.

Anthony Carter was Kevin Sorsby's best friend of 25 years. He was also a caregiver for the mentally challenged man Sorsby was on his way to Carter's house when he was killed.

"It's not like you hit a dog in the road," Carter said. "A lot of people stop after hitting a dog but not for a human being. He did know his whereabouts, he knew how to walk and talk, tie his own shoe; he still was slow at different things."

Carter said it was just past 9:00 p.m. last Thursday when Sorsby had just finished dinner at a restaurant near Morang and Glenwood. 
He was walking across the intersection on the east side when a car hit him. His body flew 60 feet and landed directly in the path of two other cars. They both hit him as well.

"Somebody hit him but they just kept hitting him," Carter said. "They kept hitting him and no one stopped."

Norman Chatman was at the wheel of the fourth car. He and a friend came up on what they thought was a garbage bag in the road. 
They swerved to avoid it and turned back, only realize it was a body. Chatman said they immediately pulled over.

"We got out of the car, blocked traffic," he said. "We noticed he wasn't breathing, his leg was spoken very bad. His bone was sticking out of his leg. I called 911 and the response time was quick."

Chatman says as medics tried to revive Sorsby, he looked down at him and realized he was gone. 

"I'm kind of speechless because I can't get that image out of my head," he said. "The guy laying like that and no one helped him."

Detroit police say they don't have descriptions of vehicles but think they could have damage and are asking more witnesses to come forward.

And looking back at 25 years of memories with Sorsby, Carter says he's struggling to pay for a funeral. 
Sorsby didn't have much family and Carter's only hope now is to give his best friend some peace.

"Maybe you could just call and say 'I remember I hit something,' no one is mad at you," Carter said. "We just want closure and we understand you made a mistake."
If you would like to contribute to the GoFundMe, CLICK HERE.