Tim Hortons offering this free "mom-sized" coffee on Mother's Day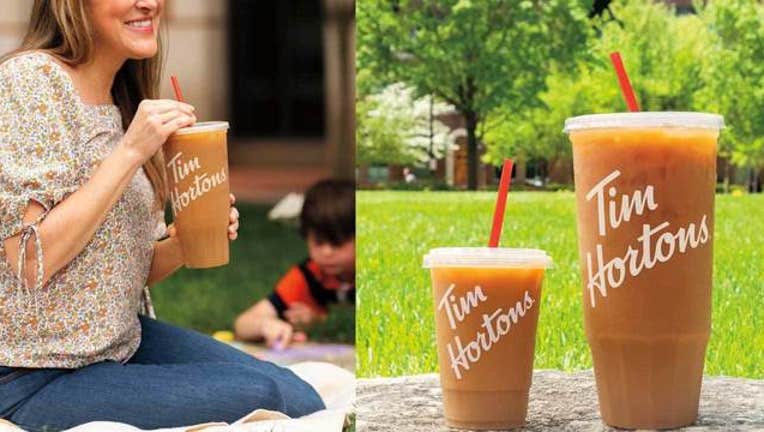 (FOX 2) - Tim Horton's is paying tribute to tired moms everywhere this Mother's Day.
Because sometimes a large coffee just won't cut it, the Canadian donut chain is offering a free "mom-sized" iced coffee on Sunday,  May 12. The drink is 52 oz. - which holds nearly enough coffee to fill one of their pots. 
All you have to do is walk in and when they ask what size you want, say mom-sized.
The deal is open to all moms - even dog moms - on the holiday, but it is only available at select Tim Horton's locations and is while supplies last. The only one participating in metro Detroit is in Canton on Michigan Avenue at Belleville Road. 
Other locations are in Buffalo, Columbus, Toledo and New York City.
Tim Horton's says this 52 oz. size is the largest size currently offered by a major coffee chain in the U.S.