Trooper injured overnight in crash on I-94 in Roseville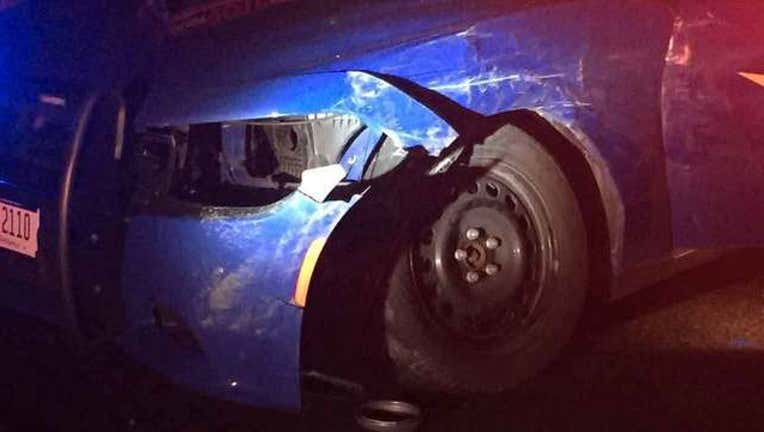 ROSEVILLE, Mich. (WJBK) - A Michigan State Police trooper was hurt overnight in a crash on I-94. 
MSP says the trooper was at the scene of a three-car crash on I-94 near Little Mack around 11:15 p.m. when a second accident happened, involving him. He was seated in his patrol car in the right lane when he was hit from behind by a driver in the center lane that had lost control. 
We're told the driver hit the patrol car, and went on and hit another vehicle that was involved in the first accident. 
The trooper, and two women who were in the other vehicle, were taken to the hospital and have been treated for non-life threatening injuries. They have all since been released. The at-fault driver was not hurt. 
The at-fault driver, a 21-year-old man, will be cited for Fail to Move Over/Yield to an emergency Vehicle. Police say alcohol and drugs are not suspected. 
MSP reminds drivers to move over a lane or slow down to ensure you can pass safely.