Truck driver jailed after fatal 9-car crash on US-23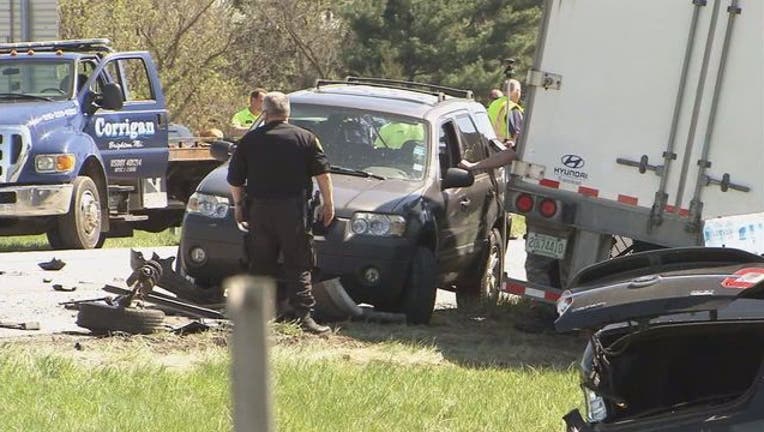 article
GREEN OAK TOWNSHIP, Mich. (AP) - Police say a semi-truck driver has been jailed after causing a 9-car crash Sunday on southbound US-23 in which two people died. One woman is also in critical condition. 
Greenoak Charter Township Police say the driver of semi hit multiple vehicles when he failed to stop when approaching stopped traffic on US-23. Police say the driver drove into the stopped traffic and came to a rest on top of a 1997 Ford Escort, trapping two people inside.
The 51-year-old male driver of the Escort was pronounced deceased at the scene. A 25-year-old female passenger in the Escort was transported to the University of Michigan Hospital with critical injuries after being extricated by the fire department. Both victims are from Milford.
A 52-year-old man from Davison who was driving a 2016 Chevrolet Sonic that was also stuck by the semi-truck was extricated from his car at the scene and was also pronounced dead.
Police say the 62-year-old truck driver wasn't hurt, and that he has been transported to the Livingston County Jail where he is being lodged for committing a moving violation causing death of another person.
Other people involved in the crash suffered minor or no injuries.
The southbound lanes of US-23 were closed at Lee Road for approximately 7 hours on Sunday. Authorities are still investigating the crash and have not yet identified the victims are families are still being notified.