Truck driver killed in crash on WB I-96 near Milford Road; freeway reopened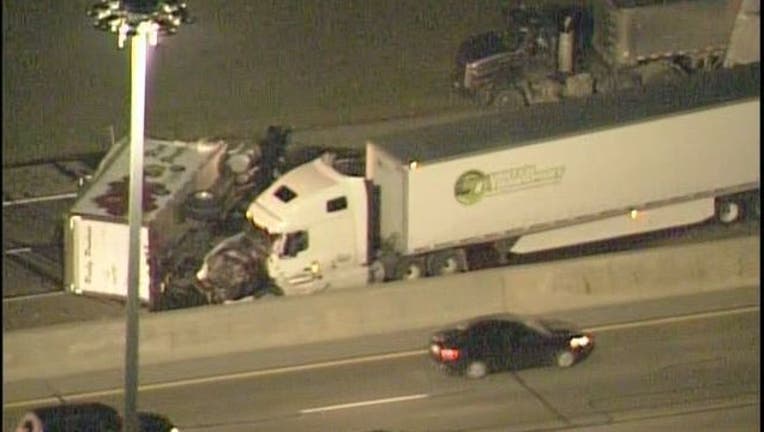 (WJBK) - WEB UPDATE (4:18 p.m.) Westbound I-96 has reopened at Milford after this morning's fatal crash.
One person was killed Thursday morning in a crash involving two trucks on westbound I-96.
Michigan State Police say the accident happened just before 6 a.m. near Milford Road. 
The driver of a semi truck had engine problems, and pulled over to the shoulder as much as possible. We're told the driver of a large box truck crashed into the end of the semi truck. 
MSP says the male driver of the box truck was killed instantly in the crash. Authorities didn't give his name yet. The driver in the semi truck wasn't hurt. 
Westbound I-96 was closed for the remainder of the morning at Milford, as authorities complete the investigation.