Two Detroit children missing after taking out the trash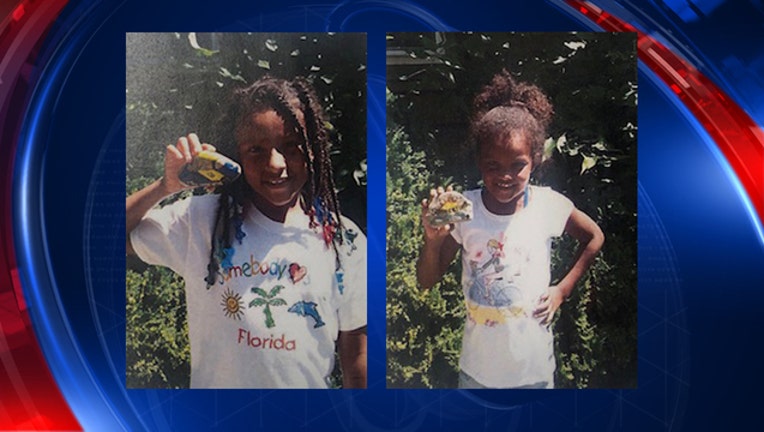 DETROIT (WJBK) - Police are searching for two missing children last seen on Chrysler on Monday afternooon after they took the trash out and never returned.
The two young children were last seen around 3:15 p.m. Monday in the 4300 block of Chrysler when police say they went outside to take out the trash and did not come back. They have not disappeared in the past.
Envi McClin is a 12-year-old black female, about 4'11" and 93 lbs. She has a light brown complexion, black hair in a single ponytail with a white headband, and brown eyes. She was last seen wearing a pink jacket, blue jeans, dark blue shirt and pink gym shoes.
Montashia Brown is a 9-year-old black female, 4'8" and 95 lbs. She also has a light brown complexion and brown eyes, with her hair in a bun with a red headband. She was last seen wearing a black stretch pants, a black and white Mickey House shirt, and black and white Jordan gym shoes.
Police say the children are in good mental and physical condition.
Anyone with information is asked to call Detroit Police's Third Precinct at (313) 596-1340.