Two suspects arrested in murder, carjacking in Dearborn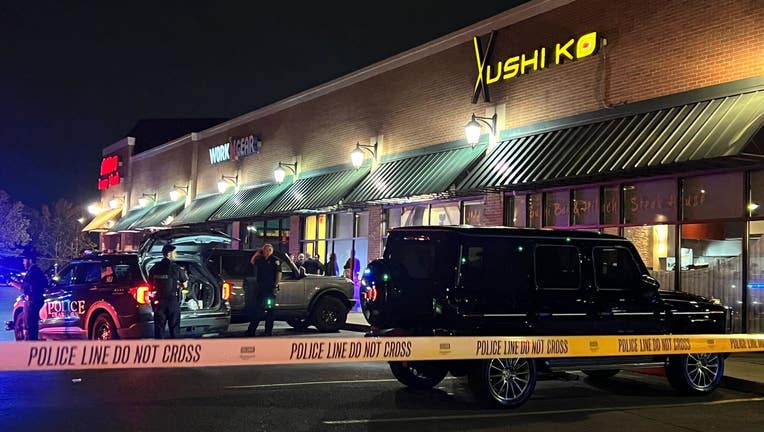 article
DEARBORN, Mich. (FOX 2) - Dearborn Police have arrested two suspects believed to have been responsible for a violent carjacking Tuesday night that ended with one man dead.
According to police, a man and woman who were walking to their car at a strip mall on Ford Road around 9:30 Tuesday night when they were attacked by two people who were trying to steal their car. 
Police responded to the scene within just a few minutes and rushed the man to the hospital with gunshot wounds. He was later pronounced dead at the hospital. The woman he was with was not hurt.
"This tragic event has shaken our community to its core. Dearborn is more than a collection of neighborhoods; when tragedy strikes one of us, it impacts all of us. As we mourn the devastating loss of beloved community member Hassan Salame, I share my deepest condolences with his family and friends who are grappling with unimaginable pain. No resource will be spared in bringing the perpetrators to justice," said Dearborn Mayor Abdullah Hammoud.
Two people were arrested by Dearborn Police on Wednesday in connection to the murder. Police said Salame was robbed of his necklace and the key to his Mercedes
Salame was having dinner with his soon-to-be-fiance at Sushi Ko in Dearborn and police believe he was targeted in what appears to be a random act of violence.
"Our hearts go out to the loved ones of the victim. Based on the information we have at this time, this tragic incident appears to have been a random act of violence. We will leave no stone unturned and will utilize all available resources to bring those involved in this heinous crime to justice," said Dearborn Police Chief Issa Shahin.
Salame managed Lamas' Florist in Dearborn, a business that's been in the city for 30 years.
Watch FOX 2 News Live