U.S. Jet shoots down 'unidentified object' flying over Canada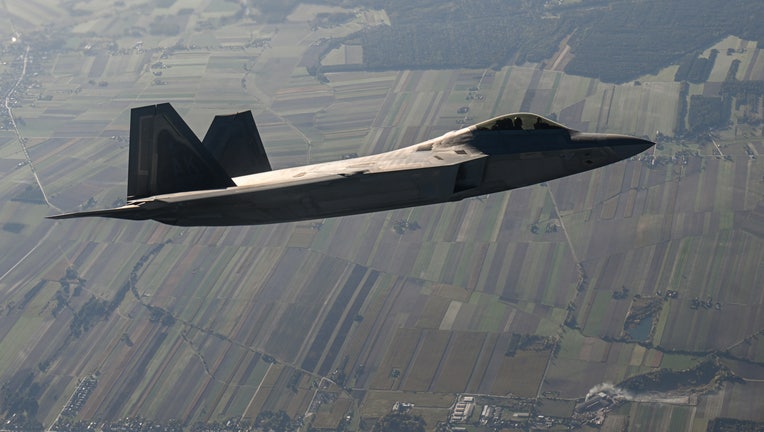 article
OTTAWA (AP) - - Prime Minister Justin Trudeau said Saturday that on his order a U.S. warplane shot down an unidentified object that was flying high over northern Canada, acting a day after U.S. planes took similar action over Alaska. 
Shortly before Trudeau's tweet, the North American Aerospace Defense Command said it had detected an object flying at high altitude over Canada. NORAD gave no further information, including when the object was first spotted or what it is.
A spokesman, Maj. Olivier Gallant, said both Canadian and U.S. warplanes operating as part of NORAD had been deployed.
On Twitter, Trudeau then announced: "I ordered the take down of an unidentified object that violated Canadian airspace. @NORADCommand shot down the object over the Yukon. Canadian and U.S. aircraft were scrambled, and a U.S. F-22 successfully fired at the object."
The object was the third known to have violated North American airspace in the past two weeks.
In a second tweet, Trudeau said: "I spoke with President Biden this afternoon. Canadian Forces will now recover and analyze the wreckage of the object. Thank you to NORAD for keeping the watch over North America."
A suspected Chinese spy balloon spent nearly a week flying through Canada and U.S. airspace before it was shot down by U.S. warplanes off South Carolina last Sunday.
The U.S. military shot down a second object in Alaskan airspace Friday, though authorities have not provided details on what it was.
According to U.S. Northern Command, recovery operations continued Saturday both near Deadhorse, Alaska, and off South Carolina.
In a statement, the Northern Command said there were no new details on what the object was that a U.S. fighter jet shot down over Alaska. It said the Alaska Command and the Alaska National Guard, along with the FBI and local law enforcement, were conducting search and recovery.
"Arctic weather conditions, including wind chill, snow, and limited daylight, are a factor in this operation, and personnel will adjust recovery operations to maintain safety," the statement said. "Recovery activities are occurring on sea ice."
It added that the Navy continued survey and recovery activities on the ocean floor off South Carolina, and the Coast Guard was providing security. Additional debris was pulled out Friday, and additional operations will continue as weather permits, the statement said.