U.S. Supreme Court to decide to hear Michigan gay marriage case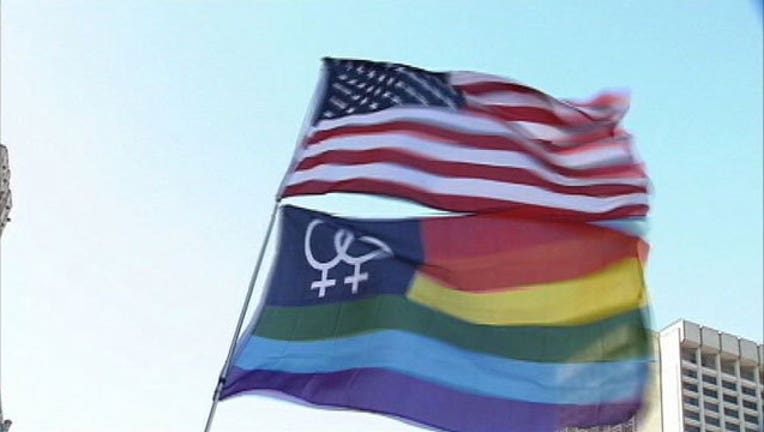 article
The U.S. Supreme Court is expected to announce Friday if it will hear a metro Detroit couple's case challenging the gay marriage ban.
The decision was expected earlier this week until the Court relisted the decision to Friday.
Meanwhile, on Thursday federal judge Mark A. Goldsmith ordered the state of Michigan to recognize the March marriage of 300 same-sex couples. A federal district judge ruled in 2014 briefly making same-sex marriage legal in Michigan, but the appeals court stayed the decision the next day upholding the ban.
According to Goldsmith's decision, the ban is a violation of a fundamental right and is protected under the 14th Amendment. 
The Supreme Court has quietly engineered a dramatic increase in the number of states that allow gay and lesbian couples to wed. The increase also has raised the chances the justices soon will step in to settle the legal debate.
The justices are also weighing whether to hear a case that could lead to same-sex unions in all 50 states. With the addition of Florida this week, 36 states now allow same-sex marriage. That's nearly twice as many as just three months ago.
If the highest court agrees to review the cases, the issue of same-sex marriage could be decided for the entire country by July.
In Michigan, the case in question of being heard that of April DeBoer and Jayne Rowse, a couple from Hazel Park who are hoping to overturn Michigan's gay marriage ban in order to jointly adopt their children.
Copyright 2014 by myFOXDetroit.com. The Associated Press contributed to this report. All rights reserved. This material may not be published, broadcast, rewritten or redistributed.