University of Michigan sorority sorry for setting off false active shooter alert by popping balloons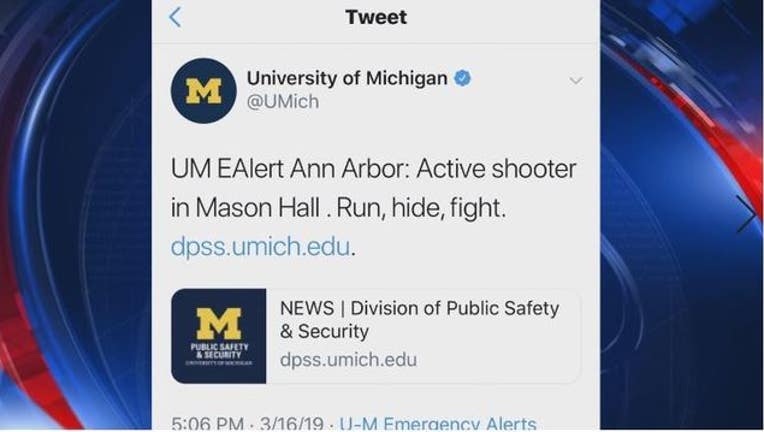 article
ANN ARBOR, Mich, (FOX 2) - A University of Michigan sorority has issued an apology after a team-building activity involving popping balloons set off a false active shooter alert last weekend.
The U-M chapter of alpha Kappa Delta Phi apologized a letter on The Michigan Daily's website on Sunday for an incident last Saturday that caused the school to go on lock down. The sorority explained they were holding a bonding event that involved team-building activities, including popping balloons. The event happened at the same time as a vigil in the Diag for people killed in the New Zealand mosque shooting.
The popping balloons caused dozens of people to call 911 to report a shooter on campus. The university tweeted a warning of an active shooter in Mason Hall, instructing people to "run, hide, fight." Students barricaded themselves taking cover as police put Mason Hall and its adjoining buildings on lockdown.
After about an hour, police confirmed the reports were unfounded -- the cause of the chaos was about a dozen girls popping balloons and yelling.
Just over a week later, the sorority issued an apology on the Michigan Daily's website.
The letter goes on to acknowledge their delay in responding to what happened.