Valpak tucking $100 checks in select envelopes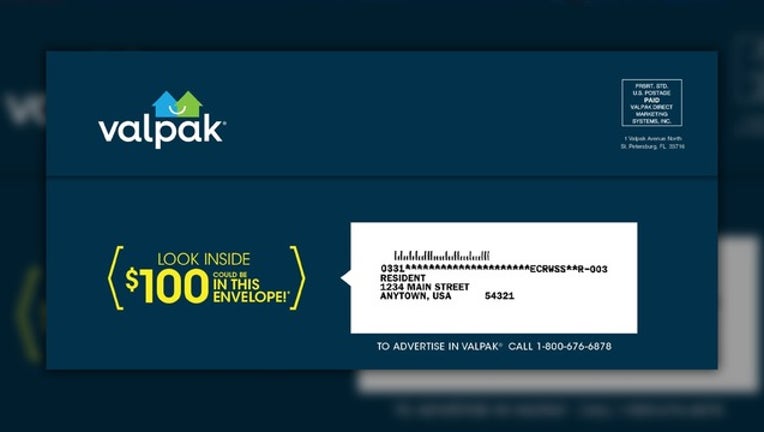 article
Don't throw your junk mail away just yet — it could be holding a $100 check.
Valpak is a marketing business that mails coupons to consumers every month. But the company says beginning in March, select envelopes will include a $100 check.
The checks will be randomly placed in specially-marked envelopes every month for the rest of 2018 across the United States. The checks are made out to 'Cash' and can be used on anything. There is no need to buy anything or send the company any personal information.
The Florida-based company says the promotion is to reward consumers for opening their Blue Envelopes filled with coupons.
Valpak is celebrating its fiftieth year of business in 2018. It has run the promotion before, but this is the first time the company is running the promotion in all of its markets.
Chances of winning are roughly 1 in 50,000.