Veteran concrete contractor is just a con artist say customers
FOX 2 (WJBK) - A veteran concrete contractor claims he's having trouble recruiting workers. Now, his unhappy customers have drafted Rob Wolchek into service.
Ken Olson owns Veteran's Concrete and Healthy Homes and we have customers from both businesses who said that, instead of deploying for work, he retreated.
Salute Ken Olson - the leader of Veteran's Concrete, who people hire for patriotic reasons.
People like Christina, who is not exactly a happy customer.
"We have the utmost respect for the military and wanted to support our veterans," Christina said.
And even veterans like Keith. He gave Veteran's Concrete a chance.
"He said he would take care of me because I'm a vet and that was something he respected because he was a vet," Keith said.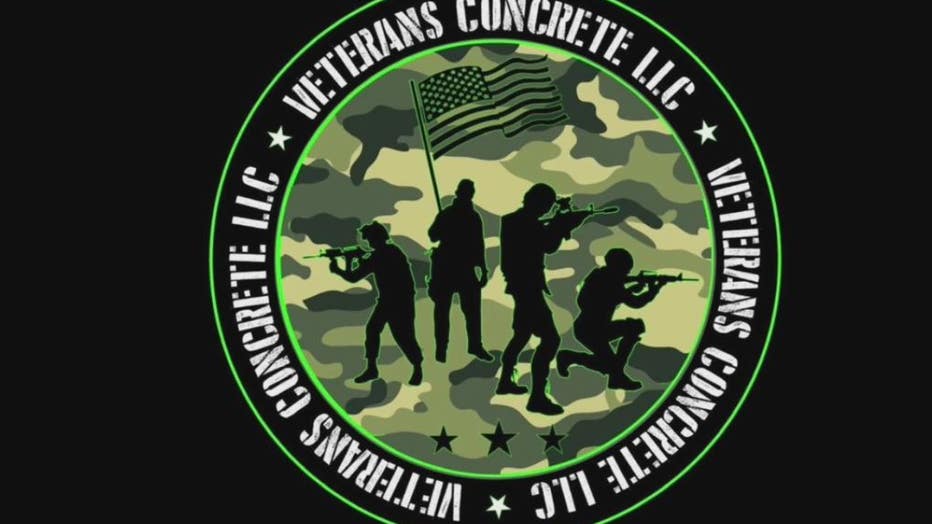 But concrete Ken? He marches to his own drum. He says he gets cussed out every day and even hates concrete.
Which he must hate because he doesn't seem to get out to do the jobs, even after taking down payments.
Some of his customers think Ken just doesn't care that their jobs never got done, and they might be right.
Keith, our real hero, is a disabled veteran who hired Ken Olsen and Veteran's Concrete to build a walkway in April.
"He took the measurements, gave me the quote and that was it," Keith said.
He then paid Ken a $1,000 down payment. But Veteran's Concrete never deployed to Keith's house, and then he couldn't reach Ken.
"He stopped answering the phone," Keith said. "And I started to get worried."
Christina said the same thing happened to her when she put down a $900 deposit for a patio and even had her old deck ripped out so the new patio could go in and, like Keith, she can't in contact with them.
"(I've tried contacting them) several times. By email, text, they never answer their phones," Christina said.
Peggy said she saw a great social media ad and gave them a $700 down payment for her concrete work.
"Veterans put this ad on Facebook - and it looked legit - of where they're doing all this great work," Peggy said.
She tore out her old pavers and was so excited to get her new patio done. She even got a text that she was scheduled for July 26 and that "they may show up much earlier". But they never showed up at all.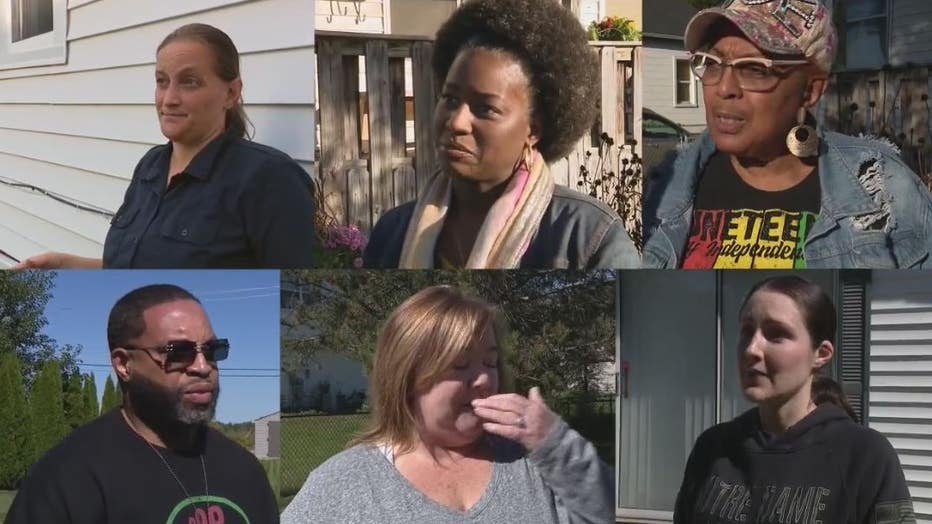 And in August, she got an email:
"Hi Peggy---it looks like we are going to send your deposit back, the price of materials and labor have gone up significantly to make the job not profitable," the email read.
So, basically, 'they' underbid the job and that's apparently Peggy's problem now. But worst of all, neither Peggy, Christina, nor Keith ever got their deposits back.
Veteran's Concrete has an f rating with the better business bureau and a bunch of bad reviews.
On top of that, Ken Olson doesn't even appear to have a valid builder's license. We searched the state database and could only find a lapsed salesperson's license. That's the kind of license that he would need for his other business - Healthy Homes.
We found some of those customers too.
"He doesn't seem to finish any job that he begins," Healthy Homes customer Ashaki said.
But hey - at least he starts the jobs with this business.
Ashaki had a flooded basement more than a year ago and hired Healthy Homes to waterproof it. But she still doesn't have the backup sump pump she says she paid $1,500.
"Every time it rains I'm freaking out like oh my god, my basement is going to flood again, and I don't have a battery backup---what if the power goes out?" she said
Ru-Shann said Ken sold her almost $15,000 of waterproofing for her house but the job's not done.
"You talked about all this military experience and how you love the country. "You love the people and all of this," she said. "Just get the job done - that's all I want."
Healthy Homes and Veteran's Concrete are both based in the same place and it looks like an abandoned barn and warehouse. But it's not and Ken Olson pops in every now and then.
He's got a bunch of trucks and equipment for sale upfront. So maybe Ken is selling this stuff so he can pay his customers back? Nope.
"If I sell this set up I'm going to go put money down on another (Ford F-350) and an enclosed trailer," Ken said in an undercover recording.
See, while he's a no-show for completing a concrete job, he gladly appears for our undercover crew who were interested in his used vehicles.
Ken tells my undercover helper all about Veteran's Concrete. As it happens, our undercover crew was in the Marines. He asked Ken about giving veterans preference.
"I do. I mean people call us because we're veterans," Ken said.
But Ken's not drafting vets to work unless they are veterans in the Mexican army.
"Now I know how to get as many workers as I want and they're good," Ken said. "Basically you can get amigos on a half-year visa or a three-year visa."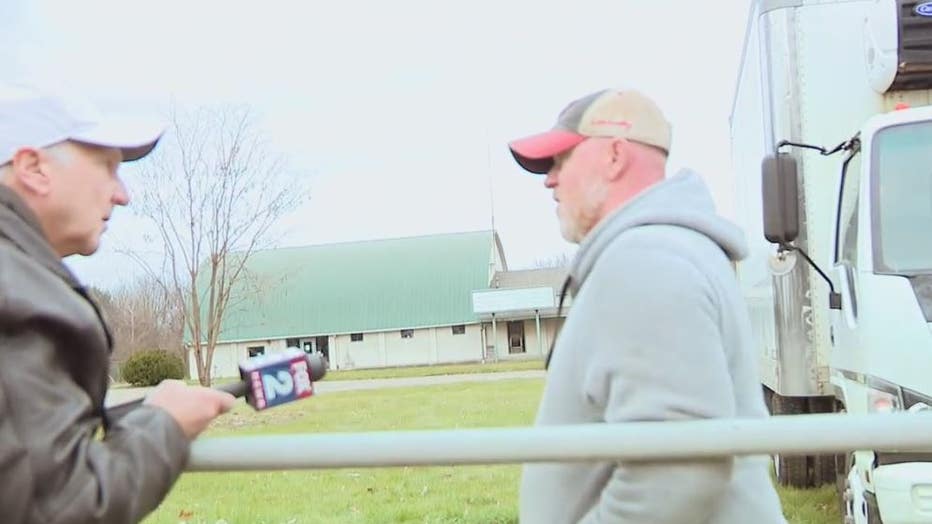 Time for Rob Wolchek to deploy.
First, Rob asked about his claim of being you're 'the number one concrete company serving Michigan', which Ken said he didn't say.
It's on his website - but Ken says they're "not even close" to being the number one company. Veteran's Concrete was incorporated just this year.
So let's down to the jobs. Ken says he didn't rip off Keith - the disabled veteran - and as for Christina and Peggy, he has a complicated answer for that one too.
"I think that um, because a lot of people, or some of them actually have canceled their credit cards so they've taken that money out of my account. That's what I think. I'll work with you because I'm not here to scam anybody," Ken said.
So why didn't he answer any of their calls?
"Well there's a couple of different phones here," he said.
That's just his response to Veteran's Concrete customers. For the Healthy Homes customers who say their jobs aren't complete - Ken says he'll work on it.
"I'm going to get it fixed.  I mean I'm working on it. The sump pump backups I have - they were defective. I gotta get out there and get those installed for her and I'll work on it."
Ken says he's lost the battle to a lack of staff and concrete.
"This whole year has been rough.  I'm doing my best."
Christina would beg to differ.
"I think he's a con artist."
Ken has officially cemented himself in the Hall of Shame.