Video of pregnant mother dancing with young daughter goes viral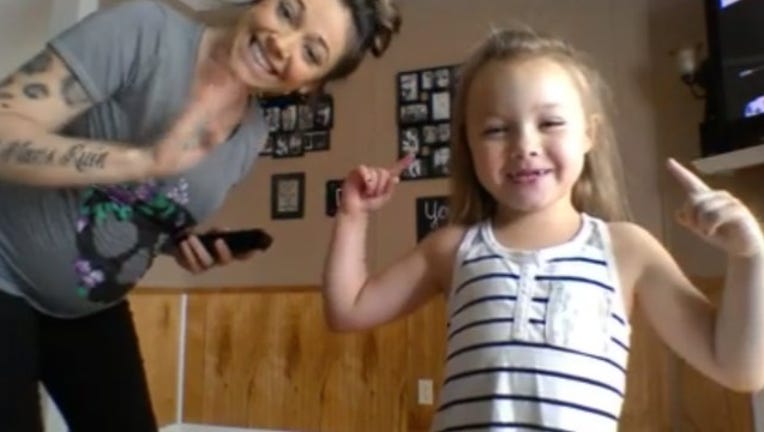 A pregnant mother and her young daughter uploaded a video of them dancing to the hit song 'Watch Me' by Silento. 
Nikki Taylor and her 6-year-old daughter Jaylyn Whip and Nae-Nae together as the song calls out for the dance moves.  
"She kills me, im winded.. but this is as good as it gets lmao [sic]," Nikki wrote as she shared the video on Facebook. Her video has been watched more than 22 million times now. 
Her adorable daughter introduces the duo and says, "My mom is gonna rock, but don't laugh at her!"
"Because I'm pregnant. Really pregnant!" Nikki adds, laughing. 
You can check out their dance in the video player above.