Videos show suspect kill two, Wayne County Prosecutor says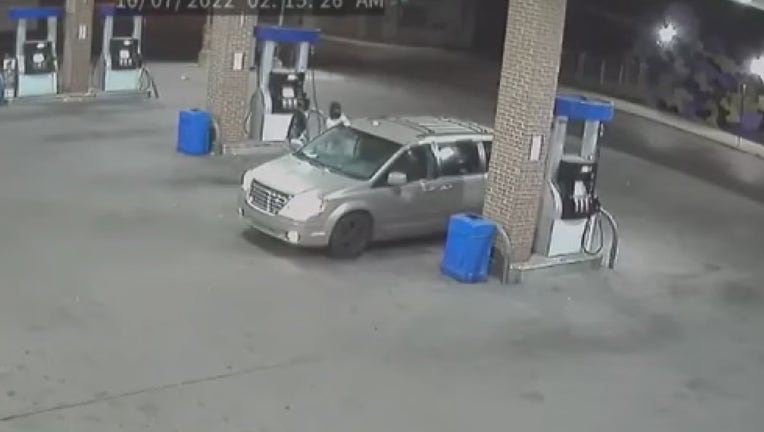 article
DETROIT (FOX 2) - A suspect charged with killing two people just hours apart was caught on surveillance video in both shootings, according to the Wayne County Prosecutor's office which played the footage during a key hearing on Thursday.
Daijon Oates' is accused of killing two people just hours apart on Oct. 7, 2022, in Detroit. According to authorities, it was part of a wild situation that eventually ended with a dramatic police chase and crash three weeks later.
Oates appeared in court on Thursday for a preliminary hearing in the murders, one of which happened at a gas station on Fenkell. On Thursday, prosecutors showed video from the gas station parking lot
The video appears to show a man in a white t-shirt climbing out of the passenger side of a minivan and then shooting and killing someone inside the vehicle. 
On Thursday, an ex-lover of the first victim testified, saying the last time she talked to the victim on the phone, she heard him argue with the man in the minivan.
"Then, after that they just.. it was like they kind of yelling back and forth, back and forth. And then he said 'I'm going to call you back. I'm going to call you back,'" she said.
That call never happened.
After the gas station shooting, prosecutors said Oates went to a motel on 8 Mile and Gratiot and killed another person. The prosecutor played this video too and said there were similarities between shell casings found. There was also a cell phone recovered by police at both scenes.
"The shell casings referred to in exhibit 6 are both from this scene and the scene at Citgo gas station – the shell casings at both of those scenes match," the prosecutor said.
Oates faces first-degree murder and felony weapons charges for both shootings and is due in court next Thursday.