Watch Live: Park Avenue Hotel implosion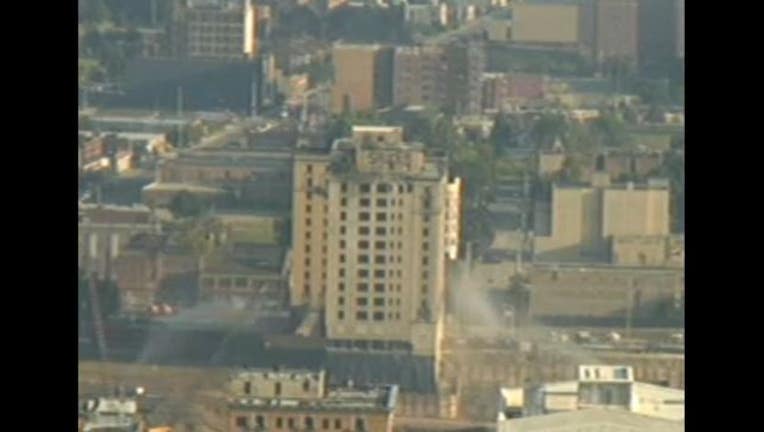 article
The Park Avenue Hotel will be no more come Saturday morning. Once a must see for tourists and hotel goers, the vacant building has not been stayed in for many years.

The 13-story hotel is set to be imploded Saturday morning at 8 a.m. to make way for the new entertainment complex which will be the future home of the Detroit Red Wings. The implosion is only expected to last seconds.
There will be road closures (See list below)
·        Woodward - I-75 Service Drive to Mack
·        Cass  - Temple to I-75 Service Drive
·        Cass at I-75 Service Drive
·        Clifford north of I-75 to Cass
·        Henry east of Second Ave to Woodward.        
Watch live: Park Avenue Hotel implosion.