WATCH: Twerking woman distracts drivers, causes head-on crash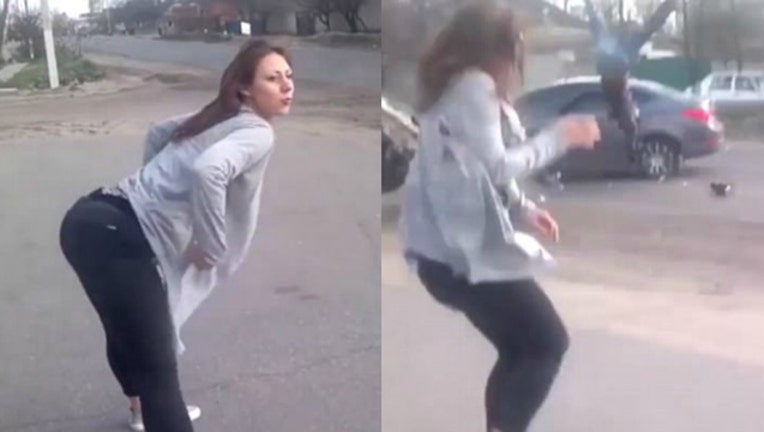 article
FOX NEWS - A young woman appears to have caused a head-on crash between a motorcycle and a car by distracting the drivers with her provocative dance moves.
A video, believed to have been shot in the Ukraine, shows the woman twerking and strutting her stuff on the side of a road while her friend films.
Several cars pass by without incident, but as a motorcyclist approaches she starts cheering to get his attention. The display appears to cause the motorcyclist and the driver of an oncoming BMW to take their eyes off the road. The vehicles collide head-on in the middle of the street, sending the motorcyclist flying through the air.
The dancer and her friend gasp in horror as the man lies motionless on the road. Luckily, he managed to survive the crash, but he did sustain a broken pelvis and leg, according to reports.
MOBILE APP USERS: Watch Video Here