Water ban at New Jersey schools over lead fears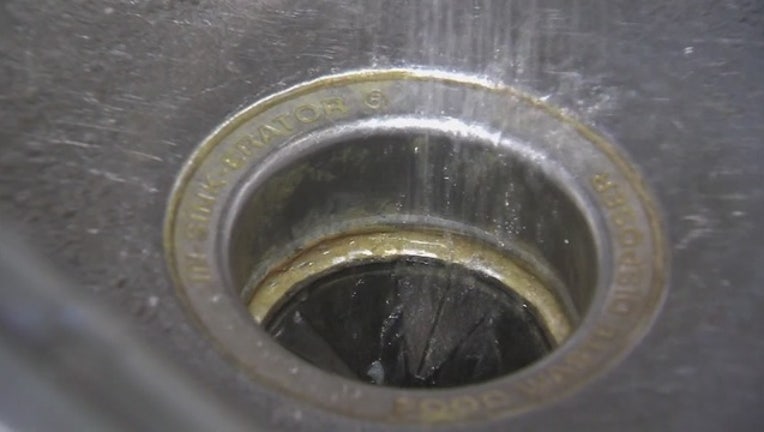 article
NEWARK, N.J. (AP) - Elevated levels of lead caused officials in New Jersey's largest school district on Wednesday to shut off water fountains at 30 school buildings until more tests are conducted, officials said.
Newark Public Schools notified the state Department of Environmental Protection on Monday that annual testing found levels ranging from non-detected to above the Environmental Protection Agency's action level for lead, which is 15 parts per billion. That level requires additional testing, monitoring and remediation.
The DEP has requested test results from previous years to be able to do a complete analysis. No building had more than four samples above the action level, the DEP said in a statement.
The DEP confirmed lead has not been found in the city's water supply. "In the vast majority of cases where lead is found in drinking water, it enters through the water delivery system itself when it leaches from either lead pipes, household fixtures containing lead or lead solder," the DEP said.
Notices have been posted and bottled water and water coolers have been delivered to the buildings in Newark.
Lead in drinking water has drawn increased attention recently because of the water crisis in Flint, Michigan, that happened after the city switched from the Detroit system to the Flint River as a cost-saving measure in 2014. Lead from aging pipes leached into the drinking water because it wasn't treated with anti-corrosion chemicals. Lead in school water is a longstanding issue in the United States and has been a focus of federal and local regulators.
"I understand in the Flint environment that any sign of elevation is going to make everyone go haywire, but here, the water system in Newark is still safe, it's still drinkable," Newark Mayor Ras Baraka said at an afternoon news conference. He also asked for cases of water to be donated to the schools.
Parents should have no concerns about their children's water and food consumption at school, the DEP said, because drinking water alone is not typically associated with elevated blood lead levels. "It is the buildup of lead from all sources over time that determines whether harmful health effects will occur," the DEP said.
Parents who are concerned can have their children tested for lead at the Newark Health Department.
The state chapter of the Sierra Club environmental group called for more testing and pipe replacement.
"New Jersey cities have old outdated pipes in our streets and homes which can mean even higher levels of lead in our water. Many of our water systems go back to the Victorian era and even homes built in the 30's and 40's have pipes made with lead sodder, said director Jeff Tittel.
The Newark school system has 35,054 students in 66 schools.