Gunman at large after opening fire on Wayne County Sheriff's Deputy on city's east side
DETROIT (FOX 2) - A Wayne County Sheriff's Deputy was shot at during an investigation in Detroit Monday but uninjured. 
One person is in custody, but the gunman is still at large. The shooting is suspected to be a case of mistaken identity. 
The incident happened in the area of Chalmers and Glenfield on the city's east side. The deputy was in an unmarked vehicle working a narcotics complaint when he encountered the two suspects just before 6 p.m.
The two suspects were in another vehicle and as the deputy drove by, the gunman got out of the car and opened fire. 
"The officer turned on his lights," said Wayne County Sheriff Raphael Washington. "And they recognized he was actually a police officer and as he tried to get out of the line of fire, they backed up down the street at a high rate of speed. They ran into a tree limb that was lying on the street. 
"The vehicle was disabled. That was when the shooter got out and ran. We were able to get the driver in custody.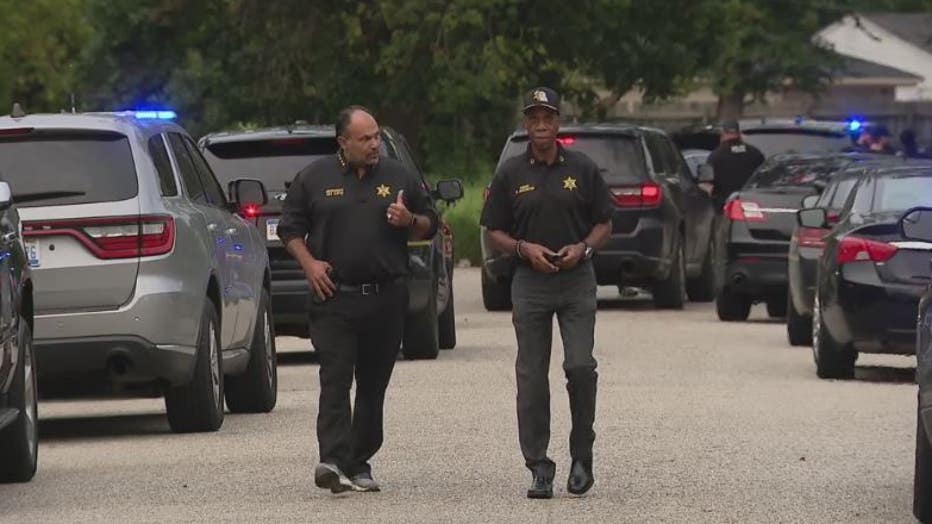 Producer note: An earlier version of this story stated the deputy was wounded based on the information given to our staff at the time. This was incorrect.
Stay with FOX 2 for more information as it becomes available.