'We apologize' says Delta after booting family from plane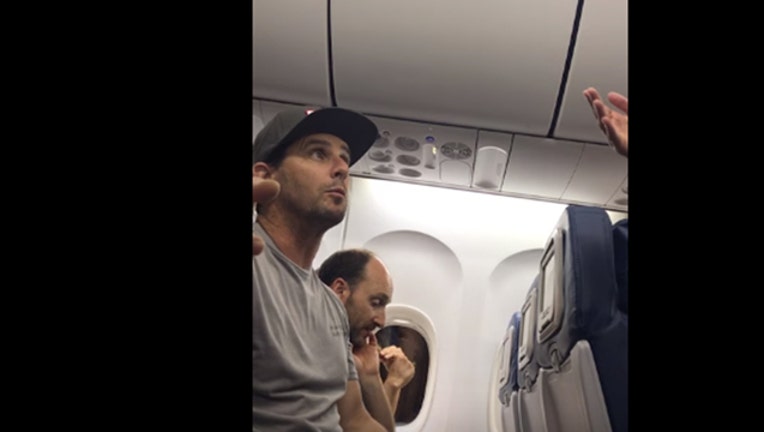 article
NEW YORK (FOX 5 NY) - Delta Airline posted a tweet Friday saying it was "sorry" for kicking off a family of four from a flight to California last month.
The post was in response to another tweet criticizing the airline's handling of the incident which was captured on video that went viral a day earlier.
@b_king21 wrote: "@Delta u can use a car seat. You kicked a family off a plane for following FAA rules. Will never fly you ever again. #DeltaAirlines"
The airline replied: "We are sorry for the unfortunate experience our customers had with Delta, and we've reached out to them... to refund their travel and provide additional compensation. Delta's goal is to always work with customers in... an attempt to find solutions to their travel issues. That did not happen in this case and we apologize."
The family including two young children were on their way back home from a vacation in Hawaii on April 23 when they were removed from the plane after refusing to give up a seat occupied by one of their children.
Video posted to YouTube by Brittany Schear of Huntington Beach shows the disagreement between her husband, Brian Schear, and several Delta flight attendants.
The dispute was over the seat Schear had originally purchased for his teenage son who took an earlier flight but was now being used for his two-year-old son in a car seat.
A voice is heard telling Schear that refusal to disembark would be "a federal offense" and that "you and your wife would go to jail."
Schear offers to carry the youngest child on his lap, but a Delta representative tells him that is not allowed.
"I paid for the seat," Schear repeatedly says.
"With him being two, he cannot be in a car seat.... He can no longer occupy that seat. It's your choice. We can all sit here all night," says the Delta representative.
"We flew out here on a Delta plane and he sat in a car seat," responded Schear.
Eventually the entire family is escorted off the plane.
"What am I supposed to do when I'm off this plane?" said Schear.
"That is not up to me," responds the flight attendant.
A caption accompanying the video on YouTube reads: 
"Here is a video of Delta airlines booting myself, my wife and my 2 children ages 1 and 2 off delta flight 2222 April 23 from Maui to LAX. They oversold the flight and asked us to give up a seat we purchased for my older son that my younger son was sitting in. You will hear them lie to me numerous times to get my son out of the seat.The end result was we were all kicked off the flight. They then filled our 4 seats with 4 customers that had tickets but no seats. They oversold the flight. When will this all stop? It was midnight in Maui and we had to get a hotel and purchase new tickets the following day. email bootedbydelta@gmail.com"
According to the Delta website, "For kids under the age of two, we recommend you purchase a seat on the aircraft and use an approved child safety seat."
Last month, United airlines was embroiled in a public relations firestorm for its response to the violent removal of a passenger. Video of a bloodied Dr. David Dao being dragged down an aisle went viral.
United and Dao reportedly reached a settlement after he suffered a concussion, broken nose and lost teeth.