"We don't really know why," University of Michigan researchers studying spike in pedestrian deaths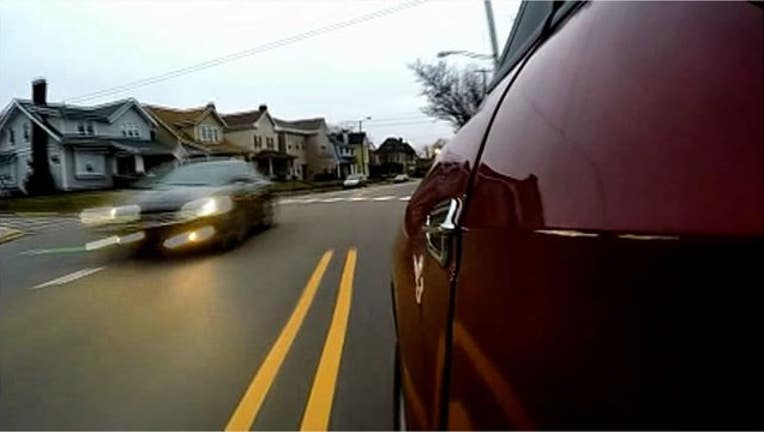 article
(FOX 2) - More than two years ago, a 16-year-old Ann Arbor student was hit by a car and killed.
Qi-Xuan "Justin" Tang was crossing Fuller Road near Huron High School early in the morning when the incident happened.
Since then, incidents of pedestrian deaths have continued to increase, and has researchers befuddled by the climbing numbers.
"We don't really know why it's still growing," said Francine Romine, the director of marketing and communications at the University of Michigan Transportation Research Institute (UMTRI).
In late February, data from the Governors Highway Safety Association was released showing the number of pedestrians killed on U.S. roads in 2018 reached a 29-year-high. Pulling numbers from states, the association estimated 6,227 pedestrians were killed, up from 4 percent in 2017 and 35 percent since 2008.
That rise runs in contrast to the decline of all other traffic deaths, which fell by 6 percent.
Romine said addressing the issue will require both behavioral fixes and technological fixes - and pulling both together. Right down the road from where Tang was killed, researchers at UMTRI are trying to better understand what's causing the uptick in fatalities.
"We've begun to recognize the issue, but that was surprising to see that (growth)," said Shan Bao, a research scientist at the institute.
Bao specializes in the human factors behind driving. She said the best way to address the issue of towering pedestrian deaths is to pull data from those wrecks and analyze each scenario. Information like the time of day, what vehicles were involved and where along the road the wreck occurred can be vital information for researchers like her.
"We're still investigating, but if you look at the general trend, a lot of those deaths happened during the dark," Bao said. "Also, more than half of them (wrecks involving a fatality) occurred due to crashes with passenger vehicles."
One of the factors cited in the Governors Highway Safety Association report was the presence of SUV's during these wrecks - a growing trend also discovered by Bao. Whether the reason behind the increasing numbers is because SUV's are more dangerous or there are just more on the road remains to be seen.
"We can not make a conclusion yet," Bao said. "Again, we need data to support it. But we're trying to ask ourselves 'why.' We are hoping these trends can go down."
Michigan falls in the middle of reported pedestrian deaths - coming in ranked 26, with 1.6 reported pedestrian deaths per 100,000 people in a state's population. Almost half of the reported deaths occurred in five states: California, Arizona, Texas, Florida and Georgia - some of the country's most populated.
Bao is also considering the possibility of impairment due to cell phones being a factor.