Well known Lions superfans kicked out of game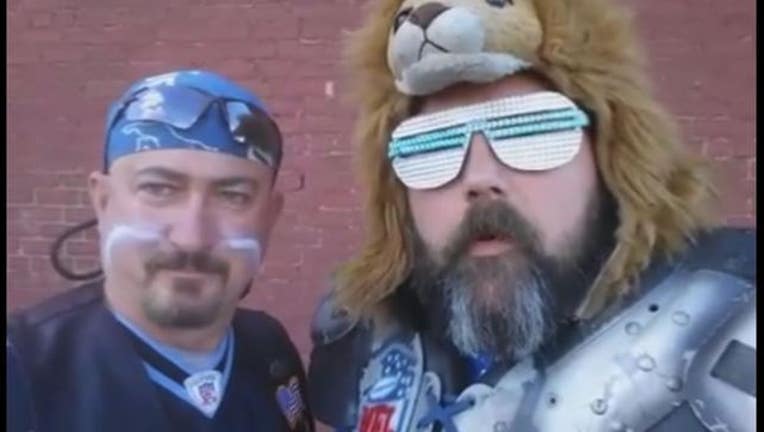 DETROIT (WJBK) - Some of the Lions' most faithful fans say they were kicked out of Ford Field Sunday for cheering too loudly.
They took to Facebook to vent their frustrations. (Warning, the video contains some language that is not safe for work and that some may find offensive.)
Matthew "Superfan" Spring and Earl "Detroit Don" Spring say they were kicked out "for cheering during defense" after a Bears fan 12 rows up complained about them to Ford Field ushers.
The men are well known for their spirit at home games. Matthew even has a tattoo of the Lions on his forearm with his seat numbers.
"One-forty, row five, seat five," he says in the video.
The video has been viewed thousands of times online, and dozens of people are commenting to show their support for the superfans.
We've put in a call to Ford Field but have not received a response yet. 

Click here if you cannot see the video above.