'White Boy Rick' arrested in Miami, accused of attacking girlfriend during fight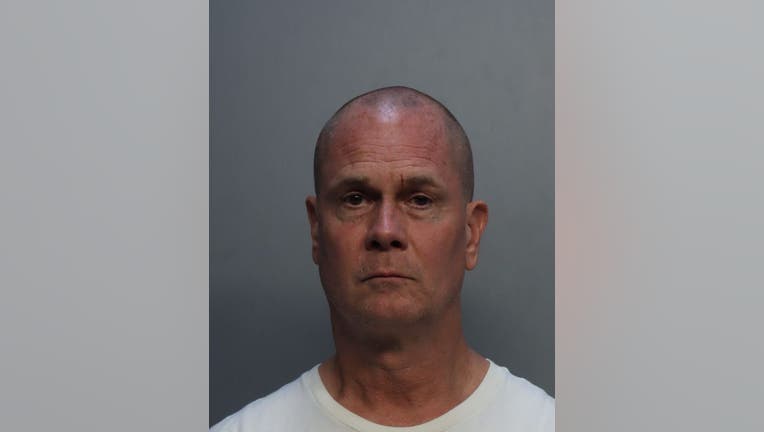 article
MIAMI (FOX 2) - It's been almost three years since White Boy Rick was freed from prison following 30 years behind bars after he served as an federal informant. On Tuesday, however, Richard Wershe Jr, was back behind bars after allegedly attacking his girlfriend during a fight at his condo in Miami.
According to Miami Police, Wershe attacked his girlfriend of four months during a fight at his condo after they got into an argument during sex. The woman said the attack happened on Saturday and that she waited to report it because of her immigration status. Federal law protects victims of crimes, regardless if they are legal residents. 
In the police report obtained by FOX 2, Wershe and the woman were having sex when he said another woman's name. She tried to get away but said Wershe grabbed her arm and snatched a diamond bracelet and necklace that he had bought her.
She got away from Wershe's grasp and threw a shoe at him but missed. She said that Wershe then caught up to her and punched her. 
A witness reported seeing Wershe punch the woman.
When Wershe was arrested, police said he had keys to a Lamborghini, nearly $11,000 in cash, a gold Rolex, two gold chains, and a set of AirPods. 
Wershe is facing a charge of robbery by snatching and a misdemeanor battery charge. 
Wershe - known widely as White Boy Rick - was sentenced to life in prison at the age of 17 in 1988. After his imprisonment, the state of Michigan repealed the lifer law for drug dealers and he was ultimately released in 2020, two days after his 51st birthday.
His story ultimately inspired a movie starring Matthew McConaughey in 2018.
This story was written in Southfield, Michigan.