Whitmer to consider pardons for Michigan marijuana convictions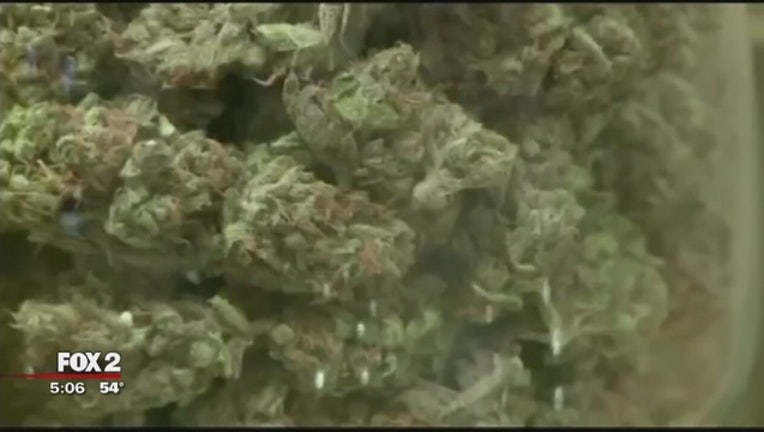 (WJBK) - Governor-elect Gretchen Whitmer has indicated she will consider expunging marijuana-related criminal records for conduct that has now been legalized under Michigan's Proposal 1, she said Wednesday.
Whitmer said that after she assumes her role as governor in January, the administration will take a look at marijuana crimes early next year. 
"The people of Michigan have said that for conduct that would now be considered legal, no one should bear a lifelong record for that conduct," she said.
Michigan voters approved Michigan's Proposal 1 to legalize recreational marijuana and regulate it like alcohol, and part of the measure decriminalizes some marijuana-related infractions.
Meanwhile, Whitmer defeated Republican Bill Schuette on Tuesday night, garnering about 53 percent of the vot with 97.4 percent of precincts reporting as of 1 p.m. Wednesday. She took some time to address reporters, outline a few plans and answer a few questions.
While campaigning, Whitmer cast herself as a bipartisan problem-solver who joined with term-limited Gov. Rick Snyder to expand Medicaid to more than 600,000 adults. She pushed to "fix the damn roads," lagging schools and drinking water infrastructure, which was exposed by Flint's lead-tainted water. 
Her win further cemented a trend in Michigan gubernatorial races. The last time the state consecutively elected governors from the same party was the 1960's, and the party opposite the president has now won 10 of the last 11 elections. 
While addressing the media Wednesday morning, she called the election historic, saying the record turnout let to major changes.
"The voters of the state voted to reject bigotry and hate," she said. "They voted to reject the divisive politics that seem to be permeating everything."
When it comes to Detroit, Whitmer says she's excited to have Detroiter Garlin Gilchrist II at the table, the first African American lieutenant governor.
The goal is lifting people out of poverty, increasing and improving people's standard of living by benefiting their personal incomes, Whitmer says, and that idea will be woven through the decisions they make when it comes to building the state budget or making appointments.
"The people who call Detroit home are going to be a critical component to every conversation," she said.
Whitmer says that while she knows there are people who didn't vote for her, a big part of her mission going forward will be working together, forming coalitions and earning their support as a leader.
"Our governor's office doesn't belong to a person or a political party, it belongs to you, and you're the ones that I'm going to work for every single day," she said.
And that work begins soon -- there are just 55 days left until she takes the reigns as governor.
The Associated Press contributed to this report.